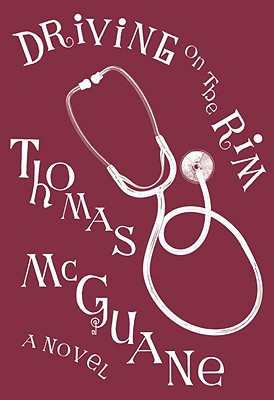 Driving on the Rim
Hardcover

* Individual store prices may vary.
Other Editions of This Title:
Digital Audiobook (10/31/2010)
Paperback (10/4/2011)
MP3 CD (12/5/2017)
Compact Disc (12/5/2017)
Compact Disc (11/1/2010)
November 2010 Indie Next List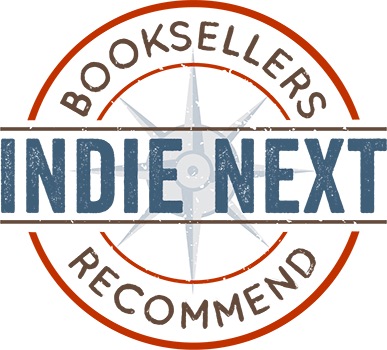 "Young Berl, named after Irving Berlin, is dragged willy-nilly from his family's intrastate rug-shampooing venture to Pentacostal services, and then to his Aunt's bed -- not a good place for any boy to be. If he comes of age late in life, it's no wonder, given these beginnings. But by the grace of the medicine he practices, the Montana landscape he inhabits, and the community he belongs to in his own way, Berl manages to track his way through the mined landscape of the past. McGuane seduces the reader with hilarity, and then sneaks illumination past our unguarded hearts."
— Betsy Burton, The King's English, Salt Lake City, UT
View the List
Description
From one of America's most acclaimed literary figures ("an important as well as brilliant novelist"—The New York Times Book Review) a major new novel that hilariously takes the pulse of our times.

The unforgettable voyager of this dark comic journey is I. B. "Berl" Pickett, M.D., the die of whose uncharmed life was probably cast as soon as his mother got the bright idea to name him after Irving Berlin. The boyhood insults to any chance of normalcy piled on apace thereafter: the traumatizing, spasmodic spectacle of Pentecostalist Sunday worship; the socially inhibitory accompaniment of his parents on their itinerant rug-shampooing business; the undue technical advancement and emotional retardation that ensued from his erotic initiation at the hands of his aunt. What would have become of this soul had he not gone to medical school, thanks to the surrogate parenting of a local physician and solitary bird hunter?

But there is meaning to life beyond professional accreditation, even in the noblest of callings. Berl's been on a mission to find it these past few years, though with scant equipment or basis for hope. Hard to say (for the moment anyway) whether his mission has been aided or set back by his having fallen under suspicion of negligent homicide in the death of his former lover. All the same, being ostracized by virtually all his colleagues at the clinic gives him something to chew on: the reality of small-town living as total surveillance more than any semblance of fellowship, even among folks you've known your whole life.

Fortunately, for Berl, it doesn't take a village. And he will find his deliverance in continuing to practice medicine one way or another, as well as in the few human connections he has made, wittingly or not, over the years. The landscape, too, will furnish a hint in what might yet prove, if not a certifiable epiphany, a semi-spiritual awakening in I. B. Pickett, M.D., the inglorious but sole hero of Thomas McGuane's uproarious and profound exploration of the threads by which we all are hanging.
Praise For Driving on the Rim…
praise for Thomas McGuane's DRIVING ON THE RIM
 
"Pickett is like a cowboy Candide....a splendid addition to the gallery of semi-cracked eccentrics who populate the literature of the American West…. That McGuane is able to build a hugely amusing and even moving novel around such a resounding antihero is testament to [his] enduring charms…. With effortless accuracy he captures the peccadilloes of small-town life…He sketches the supporting cast of often lunatic denizens with ribald humor and affection. [With] an old-timer's sense of fatalistic resignation [McGuane] can still uncork sentences full of cowboy poetry and beguiling rhythms, but beneath the jaunty tone and skewed plotting now runs a strong streak of melancholy and an offhand yet persistent moral fervor…. The outdoor scenes are lyrical…and the book's denouement…achieves something close to hard-won grandeur."
         Michael Lindgren, Washington Post
 
"[P]owerful…. McGuane…play[s] out some thorny moral dilemmas within the confines of a simple character, a regular guy…. McGuane has long been forming unforgettable people out of the dust and dirt of the country he knows best—characters that just get fuller and richer and less predictable…. Dry as a bone, continually surprised (and delighted) by humanity. This is what makes [the hero] Berl so memorable and Driving on the Rim such a pleasure to read. McGuane has invested his tale with buoyancy reminiscent of John Irving—his way of veering off plot into the magical, even the surreal….It's uplifting to think that an author can dive this far into human nature and come out smiling."
         Susan Salter Reynolds, Los Angeles Times
 
"[P]artly picaresque….partly about the collision of the Old West and the New….[Driving on the Rim is] irrepressibly comic and optimistic even when it verges on the tragic."
         Charles McGrath, New York Times
 
"McGuane is as good as ever on the redeeming aspects of a troubled country ... [T]he rambling plot is sustained because the individual episodes are a pleasure, often farcical and always acutely observed, and because the hero is sympathetic in his dissociated journey."
Maile Meloy, New York Times Book Review
 
"The rambling plot of McGuane's novel is held together by its pleasurable, acutely observed episodes, and by the sardonic Montana doctor at its center, sympathetic in his dissociated journey."
         Editor's Choice, New York Times Book Review
 
"Driving on the Rim…represents a triumphant deepening of [McGuane's] vision….[and] may also be McGuane's funniest novel, absurdist in an inimitably American way. Without sufficient notice, the writer has become one of this country's greatest comic novelists, right up there with Mark Twain."
Will Blythe, Men's Journal
"Driving on the Rim shows McGuane at his best, expertly quilting together the sacred and the profane, the comic and the tragic…. McGuane writes lovingly of the land. Few writers have such a deft touch with language and Driving on the Rim should be read aloud and savored….excellent."
         William McKeen, Boston Globe
 
"[Driving on the Rim] delivers some of [McGuane's] finest writing….[his] prose is as clean and crackling as ever….Few writers conjure landscape as well as McGuane….The fact that he can also write in the high-elegiac mode, with a profoundly poetic voice, only enhances his status as one of our finest prose stylists."
         William Porter, The Denver Post
 
"A chapter into Thomas McGuane's latest novel, I found myself thinking, not for the first time, that no living American novelist provides greater pleasure—sentence by sentence, paragraph by paragraph, page by page—than this Montana icon. A voice of '60s counterculture, he has grown into a chronicler of contemporary life for all cultures and generations: dashingly satirical, armed with a stealthy humanist streak, possessed of deep melancholic insight and unsurpassed in defining our inner lives against the mighty backdrop of God's green Earth…. This upwardly mobile, picaresque novel rolls through offbeat characters and odd incidents, gathering emotion and insight as it goes…. It's a tribute to McGuane…that he shares those hopes with the rest of us, and makes us feel them just as strongly."
         Lloyd Sachs, Chicago Sun-Times
 
"Driving on the Rim is full of lovely little moments…shrewd observations, funny one-liners, and memorable quotes that beg to be repeated. The novel's picaresque format, sprawling topics, and unusually detached narrative style give it an old-fashioned feel, but its ironic self-commentary marks it as undeniably contemporary."
         Norah Piehl, Book Reporter
 
"McGuane's delightful use of words…the way he encapsulates a character with one compact sentence…and his sharp insight into the human condition [form this] dark picaresque…. Driving on the Rim does more than deliver a story. It demonstrates McGuane's remarkable ability to create and then untangle multiple plotlines, bringing us, once again, to wonder at his ability to create uniquely hilarious characters that yet remind us so much of ourselves."
         Cherie Newman, High Country News
 
"[F]unny and thoughtful….filled with striking sentences…and observations about human nature…. McGuane's new novel is one to ramble through slowly and savor."
         Jenny Shank, New West Book Review
 
"[A]t root, this is a novel about science and faith, life and death. The endlessly quotable McGuane…explores all this in a deadpan vernacular that is all the more profound for its matter-of-factness. And [his protagonist, I.B.] Picket, an outsider in his own small town, is a fascinating character who calls to mind some of the great literary iconoclasts….A marvelous book, funny, elegiac, and profound, from a clear-eyed observer of modern life."
         Booklist (starred review)
Knopf, 9781400041558, 320pp.
Publication Date: October 19, 2010
About the Author
Thomas McGuane lives on a ranch in McLeod, Montana. He is the author of nine novels, three works of nonfiction, and two collections of stories.

www.tommcguane.com
or
Not Currently Available for Direct Purchase