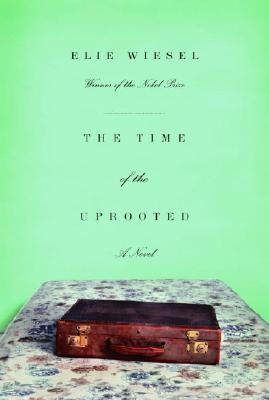 The Time of the Uprooted (Hardcover)
Knopf Publishing Group, 9781400041725, 320pp.
Publication Date: August 9, 2005
* Individual store prices may vary.
or
Not Currently Available for Direct Purchase
Description
From Elie Wiesel, a profoundly moving novel about the healing power of compassion.
Gamaliel Friedman is only a child when his family flees Czechoslovakia in 1939 for the relative safety of Hungary. For him, it will be the beginning of a life of rootlessness, disguise, and longing. Five years later, in desperation, Gamaliel's parents entrust him to a young Christian cabaret singer named Ilonka. With his Jewish identity hidden, he survives the war, but in 1956, to escape the stranglehold of communism, he leaves Budapest after painfully parting with Ilonka.
He settles in Vienna, then Paris, and finally, after a failed marriage, in New York, where he works as a ghostwriter, living through the lives of others. Eventually, he falls in with a group of exiles: a Spanish Civil War veteran, a survivor of the Warsaw ghetto, a victim of Stalinism, a former Israeli intelligence agent, and a rabbi a mystic whose belief in the potential for grace in everyday life powerfully counters Gamaliel's feelings of loss and dispossession. When Gamaliel is asked to help draw out an elderly, disfigured Hungarian woman who is barely able to communicate but who may be his beloved Ilonka, he begins to understand that a real life in the present is possible only if he will reconcile with his past.
Aching, unsentimental, deeply affecting, and thought-provoking, "The Time of the Uprooted" is the work of a master.
About the Author
Elie Wiesel is the author of more than forty books, including his unforgettable international best sellers "Night" and "A Beggar in Jerusalem, " winner of the Prix Medicis. He has been awarded the Presidential Medal of Freedom, the United States Congressional Gold Medal, and the French Legion of Honor with the rank of Grand Cross. In 1986, he received the Nobel Peace Prize. He is Andrew W. Mellon Professor in the Humanities and University Professor at Boston University."
Advertisement