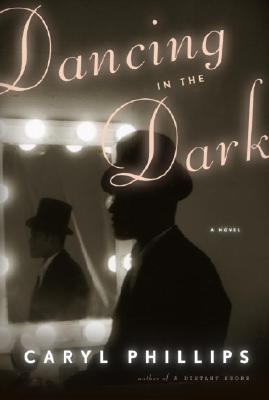 Dancing in the Dark (Hardcover)
Knopf, 9781400043965, 224pp.
Publication Date: September 13, 2005
* Individual store prices may vary.
Description
A searing new novel that reimagines the remarkable, tragic, little-known life of Bert Williams (1874—1922), the first black entertainer in the United States to reach the highest levels of fame and fortune.

Even as an eleven-year-old child living in Southern California in the late 1800s–his family had recently emigrated from the Bahamas–Bert Williams understood that he had to "learn the role that America had set aside for him." At the age of twenty-two, after years of struggling for success on the stage, he made the radical decision to do his own "impersonation of a negro": he donned blackface makeup and played the "coon" as a character. Behind this mask, he became a Broadway headliner, starring in the Ziegfeld Follies for eight years and leading his own musical theater company–as influential a comedian as Chaplin, Laurel and Hardy, and W. C. Fields.
Williams was a man of great intelligence, elegance, and dignity, but the barriers he broke down onstage continued to bear heavily on his personal life, and the contradictions between the man he was and the character he played were increasingly irreconcilable for him. W. C. Fields called him "the funniest man I ever saw, and the saddest man I ever knew," and it is this dichotomy at Williams's core that Caryl Phillips illuminates in a richly nuanced, brilliantly written narrative.

The story of a single life, Dancing in the Dark is also a novel about the tragedies of race and identity, and the perils of self-invention, that have long plagued American culture. Powerfully emotional and moving, it is Caryl Phillips's most accomplished novel yet.
About the Author
Caryl Phillips was born in St. Kitts, West Indies. Brought up in England, he has written for television, radio, theater, and film. He is the author of three books of nonfiction and seven previous novels. His last novel, "A Distant Shore, "won the 2004 Commonwealth Prize. His awards include the Martin Luther King Memorial Prize, a Guggenheim fellowship, and the James Tait Black Memorial Prize. He is a fellow of the Royal Society of Literature. Phillips lives in New York City.

Caryl Phillips's "The Final Passage, A State of Independence, The European Tribe, Higher Ground, Cambridge, Crossing the River, The Nature of Blood, The Atlantic Sound, A New World Order, " and "A Distant Shore" are available in Vintage paperback.
Praise For Dancing in the Dark…
"Dancing in the Dark, Caryl Phillips's haunting novel about the career of Bert Williams, challenges the view that Williams's black audience appreciated that he was trying to transcend the racial stereotypes of the day . . . [Phillips] recreates the defiant mood at the Marshall Hotel when it was the unofficial headquarters for the young stars of the new black theater . . . Dancing in the Dark is almost reluctant to put a label to the hurt, or to make a display of Williams's vulnerability. Phillips places the emphasis on Bert Williams's dignity in his 'performative bondage' . . . His and Walker's frustration as pioneers of black theater is a constant theme in the novel, but the pride and intelligence with which they coped are what Phillips pays homage to . . . In Phillips's novel, Bert Williams, proud to be inducted into a Masonic lodge in Edinburgh, is far from being a folk figure. Phillips's characterization of Williams as a man incapable of revealing himself fully to anyone else somehow fits with the atmosphere of his five other novels, all of which concern specific episodes in transatlantic black history. [But] Caryl Phillips's life is not on display in his work, only his intelligence and his careful, cold prose . . . Maybe Dancing in the Dark, much like Darktown Strutters, shows that as academic theorists become ever more triumphalist concerning the elevation of vernacular culture, the black novelist as alternative historian is free to return to the nobility of defeat as a grand theme."
–Darryl Pinckney, The New York Review of Books

"Phillips, whose last novel, A Distant Shore, won the 2003 Commonwealth Prize for Literature, has an uncanny gift for writing himself into the lives and homelands of his fictional subjects . . . With his eighth novel, Phillips once again raises the bar for himself. Dancing in the Dark is nothing less than his best work--cerebral, tender, masterful in its scope and vision."
–The Miami Herald

"Phillips' wonderfully lyrical prose, smooth and mournful as a cool sax improv, creates an uncanny impression of what it must have felt like to be the ultimate outsider."
–The Philadelphia Inquirer

"A mesmerizing reimagining of the life of infamous turn-of-the-century mistrel actor Bert Williams. The book will both engage and enrage you."
–Essence

"[The book's] strength is in its embattled paradoxes, the unsparing ferocity with which Phillips wields them, and the compassion on whose behalf the ferocity is used."
–The Boston Globe

"Bert Williams' place in the cultural history of the United States is essential for the stark relief in which it places some of our most persistant dilemmas about race, entertainment and identity in our national life. We owe thanks to Caryl Phillips for bringing a new generation to Williams' story--and for adding another terrific novel to his catalog in the process."
–San Francisco Chronicle

"A serious and accomplished novel that gives new life to a fascinating historical figure. It doesn't immediately feel groundbreaking. But Phillips, a writer of great skill and even greater patience, is quietly building an important book. He takes his time developing the tensions in Bert William's distinctive experience of Jim Crow-era America. It isn't until they finally do erupt that the novel comes into focus as a shattering work of art."
–The Baltimore Sun

"Bert Williams, Broadway's first black megastar, masked his pride and intellect by clowning in blackface, artfully appeasing his white audience and creating an ambiguous legacy. Dancing in the Dark is Caryl Phillips's exquisitely moving novel about a conflicted man whose wife knew him as "a deep ocean of secrets." Only a writer as profoundly intuitive as Phillips could bring that shrouded history to light."
–O: The Oprah Magazine

"[A] richly nuanced tone poem of a book . . . Extrapolating from the known facts, the author takes us on a tour of Williams's divided soul, and the portrait that emerges is heartbreaking . . . With Dancing in the Dark, Phillips has exposed that putative anguish to the light of day, where it shines, brilliantly."
–Entertainment Weekly

"[An] elegant, painful novel"
–Chicago Tribune

"A provocative, illuminating novel that imagines the inner life and explores the cultural legacy of Bert Williams, the first popular black stage performer of America's early 20th century . . . [It] will surely cause a stir."
–Kirkus Reviews

"With each penetrating and resonant book, Phillips opens another window onto the paradoxes and suffering endured by people of color in white-biased societies. In his eighth elegantly restrained yet devastating novel . . . he transports readers to early twentieth-century Harlem and fictionalizes with profound sensitivity and unflinching candor the outwardly successful yet spiritually disastrous life of Bert Williams, a trailblazing Bahamas-born performer . . . Given the drama and beauty of his writing and the freshness of his insights into both personal and social conundrums regarding race and identity, Phillips is in league with Toni Morrison and V.S. Naipaul."
–Booklist (starred review)

"Phillips is amazing at rendering the wrenching contradictions of "playing the coon" as Booker T. Washington and W.E.B. Du Bois became prominent, and what those contradictions did to Williams's psyche . . . Brilliant."
–Publishers Weekly (starred review)
or
Not Currently Available for Direct Purchase