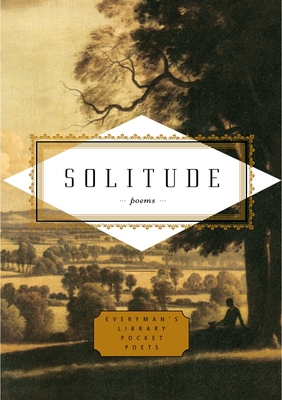 Solitude (Hardcover)
Everyman's Library, 9781400044238, 256pp.
Publication Date: November 1, 2005
Description
A literary sanctuary for what Shakespeare called "sessions of sweet silent thought," this exquisite gathering of poems speaks to the consolations of solitude. Here is Wordsworth wandering "lonely as a cloud"; Poe confiding "all I loved, I loved alone"; Yeats's communion with "the deep heart's core"; and Han Shan's heart of a hermit, "clean as a white lotus." From Sir Edward Dyer's "My Mind to Me a Kingdom Is," to the spiritual searching of the Transcendentalists, to the meditative verse of Jorie Graham, some of the most indelible poems from every time and culture have grown out of the aloneness inherent in the poet's art. The poems collected here, whether reflecting on the soul or on nature, addressing an absent loved one, or honoring the self, form a book of respite and contemplation, and a beautiful tribute to the interior life.
About the Author
Carmela Ciuraru is the editor of the anthology First Loves: Poets Introduce the Essential Poems That Captivated and Inspired Them, and the former editor of the Journal of the Poetry Society of America. A graduate of Columbia University's School of Journalism, she lives in New York City.
Advertisement