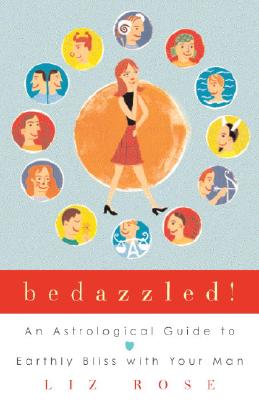 Bedazzled!: An Astrological Guide to Earthly Bliss with Your Man (Paperback)
An Astrological Guide to Earthly Bliss with Your Man
Harmony, 9781400047475, 288pp.
Publication Date: July 22, 2003
* Individual store prices may vary.
or
Not Currently Available for Direct Purchase
Description
These days, a savvy female wouldn t dare use that well-worn pick-up line What's your sign? But if she's smart, she knows that getting this essential information will help her identify a man's style, values, goals, and priorities, as well as the qualities he seeks in a lover. Bedazzled is a one-of-a-kind guide to understanding what makes a man tick and to staging a successful seduction based on the ancient wisdom of astrology.
Ever wonder why that Sagittarius guy suddenly lost interest when you mentioned you didn t like to travel? Or why a Gemini date ran screaming after you clung to his side all evening at a party? Bedazzled helps you unravel past disasters, predict future compatibility, and learn exactly how to fan the fire of a prospective relationship, from the dos and don ts of wooing and the best ways to impress him, to first aid when a breakup looms even with guidelines on what to do if you think he may be the one. This sexy little field guide will help single women avoid making a wrong match, while giving them the tools they need to recognize a potentially blissful one.
About the Author
LIZ ROSE is a member of the American Federation of Astrologers, as well as a trusted advisor to many girlfriends who wonder how to captivate the men of their dreams.
Advertisement