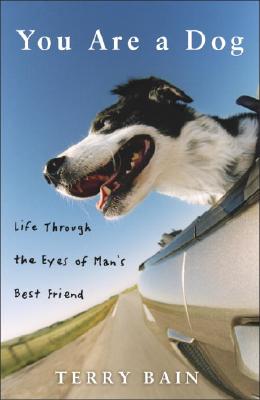 You Are a Dog (Hardcover)
Life Through the Eyes of Man's Best Friend
Crown Publishing Group (NY), 9781400052424, 160pp.
Publication Date: October 19, 2004
* Individual store prices may vary.
Description
A hilarious, captivating commentary that gives us--finally--a true dog s-eye view of the world.
The Sofa: The sofa is Position One. The sofa makes you feel as if you are with your people even when your people are gone.
The Toilet: The advantage of drinking from the toilet is that the water is always fresh.
The Baby: Often known as She Who Randomly Flings Food from the Table, the baby has the most flavorful, ever-changing face of all your people.
After reading "You Are a Dog," you will start thinking like a dog. --Bash Dibra, celebrity pet trainer and author of "DogSpeak"
"You Are a Dog" should be the talk of every dog run in the U.S. With humor, and more bite than one might expect, Terry Bain helps us to see the world through the eyes of our dogs, and to look at their lives in fresh and insightful ways. --Jon Katz, author of "A Dog Year," "The New Work of Dogs," and "The Dogs of Bedlam Farm"
Terry Bain has cracked the canine code to demystify those charming, endearing, and occasionally bizarre habits our beloved dogs exhibit. "You Are a Dog" is equal parts witty and warm, sweet and sympathetic--read this and be destined to meet your dog at a richer, deeper level. --Dr. Marty Becker, veterinary contributor for "Good Morning America," author of "The Healing Power of Pets.
About the Author
TERRY BAIN (aka He Who Leaves the Seat Up So That You Might Drink) wrote this book when he should have been throwing the tennis ball. He is a freelance writer, book designer, and teacher. He won an O. Henry Award for short fiction and was named a Book Magazine Newcomer in 2003. He lives in a modest pack in Spokane, Washington, that includes his wife, two children, two dogs, and a cat.
or
Not Currently Available for Direct Purchase