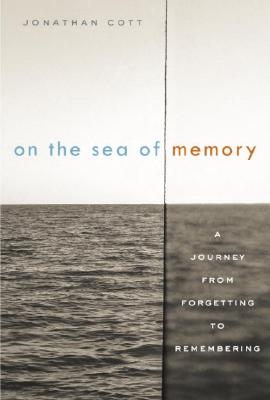 On the Sea of Memory: A Journey from Forgetting to Remembering (Hardcover)
A Journey from Forgetting to Remembering
Random House, 9781400060580, 214pp.
Publication Date: September 1, 2005
* Individual store prices may vary.
or
Not Currently Available for Direct Purchase
Description
At the end of the 1990s, the esteemed writer Jonathan Cott lost fifteen years of his life. After receiving repeated rounds of electroshock treatments to combat his severe clinical depression, Cott couldn't remember anything he had experienced between 1985 and 2000. Not a shred remained of his intimate relationships, his travels, his writings, his joys and sorrows.
Though shattered by the loss, Cott summoned the will to try to understand exactly what had happened to him-and, beyond that, to probe the mysteries of human memory through neuroscience, psychology, spirituality, and literature. The result is this extraordinary meditation on the vital role of remembering and forgetting in every aspect of human life.
As Cott grapples with the personal and medical implications of his own case, he turns to experts in a range of fields for their unique insights on human memory. Neurologist James L. McGaugh discusses why the brain tends to remember one thing over another, and how science can help us forget trauma. Author David Shenk tells how researchers came to identify Alzheimer's disease and how treatments for dementia have changed dramatically in recent years. Harvard psychologist Richard J. McNally ponders why memory and imagination so often become confused, leading to difficulties in ascertaining the truth of recovered memories. Actress Ellen Burstyn reveals how actors summon emotional memories as they strive to fully inhabit a role. Spiritual thinker and writer Thomas Moore explores the deep connections between memory and the soul.
In the course of his journey, Cott comes to understand that though his loss was irrevocable, he has also gained a more profound understanding of howmemory shapes and defines our lives, a new sympathy for those who struggle to remember or strive to forget, and a finer appreciation for the spiritual beauty of each transient moment. Though he began his journey in heartbreak, Cott ultimately finds inspiration in the power and delicacy of the human mind. Illuminating and original, On the Sea of Memory is a testament to a writer of extraordinary resolve and penetrating insight.
Advertisement