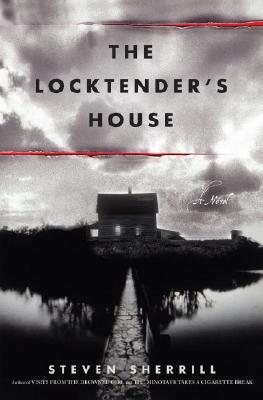 The Locktender's House (Hardcover)
Random House, 9781400061532, 272pp.
Publication Date: April 1, 2008
* Individual store prices may vary.
Description
Come to the body.

Janice Witherspoon's stagnant life is abruptly upended by the senseless death of her boyfriend thousands of miles away. Fueled by shock, steered by fate, uncertainty, and fear, she gathers her belongings from the North Carolina apartment they shared and takes to the road, intending to meet the soldier's body on its journey back from the Iraqi desert. But something–an inner voice, or the beguiling utterances of an older, darker soul?–drives Janice farther and farther off course. When after a mechanical and emotional breakdown she finally comes to a stop, Janice finds herself deep in rural Pennsylvania, on the grounds of an abandoned lockhouse.

Despite the building's ramshackle quality and its lack of electricity, plumbing, or any apparent links to the outside world, Janice is seduced by the calm of the old house, the canal, now dry, it once governed, and the mountains rising up all around. Days turn to weeks, weeks turn to months, and then she finally lets down her guard, opening her doors to the inhabitants of her new province: Stephen Gainy, a reclusive art teacher and stone carver, and a spectral, alluring woman with a beautiful voice. But as Janice grows closer to both Stephen and the elusive minstrel, her calm gives way to a flood of terrifying blackouts, inexplicable accidents, and nightmares.

As the indefensible edges between the real and the unreal blur and break down, Janice is pulled into the tattered web of her own incriminating genealogy, and finds herself roped by blood to a series of unspeakable tragedies that occurred generations ago, when the canals were full and thriving.

Whether or not the truths Janice discovers will drown or resuscitate her depends on the choices she makes.

Steven Sherrill follows up his acclaimed novels The Minotaur Takes a Cigarette Break and Visits from the Drowned Girl with an evocative, mesmerizing tale that delicately navigates the line between suspense and horror. Based loosely on actual events that took place along the canal systems of the Northeast around the turn of the twentieth century, The Locktender's House is an eerie, gripping narrative that reveals how the dark sins of the past are often inescapable.
or
Not Currently Available for Direct Purchase