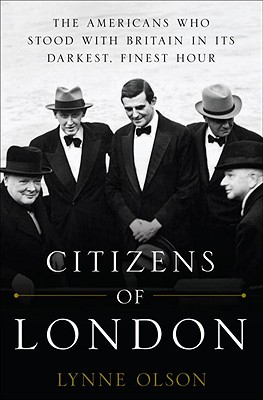 Citizens of London
The Americans Who Stood with Britain in Its Darkest, Finest Hour
Hardcover

* Individual store prices may vary.
Other Editions of This Title:
Digital Audiobook (3/2/2010)
Paperback (5/3/2011)
Compact Disc (3/3/2010)
MP3 CD (3/3/2010)
Compact Disc (3/3/2010)
February 2010 Indie Next List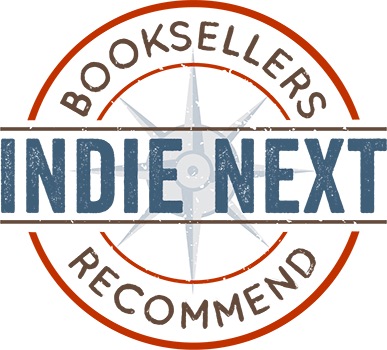 "Focusing on the role of the three Americans who played key roles in ensuring the effective cooperation between Britain and the US in WWII -- Averell Harriman, Edward R. Murrow, and U.S. ambassador Gilbert Winant -- Lynne Olson has written a sterling history of a little-known aspect of the war. Citizens of London makes gripping reading, detailing the obstacles that could easily have prevented the alliance ever coming together, and drawing on an impressive array of diaries, interviews and personal letters to reveal the extent of the efforts of their political rivals to overcome them."
— Rich Rennicks, Malaprop's Bookstore/Cafe, Asheville, NC
View the List
Description
In Citizens of London, Lynne Olson has written a work of World War II history even more relevant and revealing than her acclaimed Troublesome Young Men. Here is the behind-the-scenes story of how the United States forged its wartime alliance with Britain, told from the perspective of three key American players in London: Edward R. Murrow, Averell Harriman, and John Gilbert Winant. Drawing from a variety of primary sources, Olson skillfully depicts the dramatic personal journeys of these men who, determined to save Britain from Hitler, helped convince a cautious Franklin Roosevelt and a reluctant American public to support the British at a critical time.

The three—Murrow, the handsome, chain-smoking head of CBS News in Europe; Harriman, the hard-driving millionaire who ran FDR's Lend-Lease program in London; and Winant, the shy, idealistic U.S. ambassador to Britain—formed close ties with Winston Churchill and were drawn into Churchill's official and personal circles. So intense were their relationships with the Churchills that they all became romantically involved with members of the prime minister's family: Harriman and Murrow with Churchill's daughter-in-law, Pamela, and Winant with his favorite daughter, Sarah. 
 
Others were honorary "citizens of London" as well, including the gregarious, fiercely ambitious Dwight D. Eisenhower, an obscure general who, as the first commander of American forces in Britain, was determined to do everything in his power to make the alliance a success, and Tommy Hitchcock, a world-famous polo player and World War I fighter pilot who helped save the Allies' bombing campaign against Germany.

Citizens of London, however, is more than just the story of these Americans and the world leaders they aided and influenced. It's an engrossing account of the transformative power of personal diplomacy and, above all, a rich, panoramic tale of two cities: Washington, D.C., a lazy Southern town slowly growing into a hub of international power, and London, a class-conscious capital transformed by the Blitz into a model of stoic grace under violent pressure and deprivation. Deeply human, brilliantly researched, and beautifully written, Citizens of London is a new triumph from an author swiftly becoming one of the finest in her field.
Praise For Citizens of London: The Americans Who Stood with Britain in Its Darkest, Finest Hour…
 
 "Citizens of London is a great read about the  small band of Americans and their courageous role in helping Britain through the darkest days of early World War II. I thought I knew a lot about that dangerous period but Lynne Olson has taught me so much more."—Tom Brokaw
 
"Brilliantly bursting with beautiful prose, Olson flutters our hearts by capturing the essence of the public and private lives of those who faced death, touched the precipice, hung on by their eyelids, and saved the free world from destruction by the forces of evil."  —Bill Gardner, New Hampshire Secretary of State
 
"In this engaging and original book, Lynne Olson tells the story of the Americans who did the New World credit by giving their all to help Churchill's Britain hold on against Hitler. Rich in anecdote and analysis, this is a terrific work of history.—Jon Meacham, author of American Lion: Andrew Jackson in the White House

"Like any good history book, this is a reminder: a reminder of how some Americans came to London and rallied to Britain's cause in 1940 and 1941—that is before Pearl Harbor, when Hitler's Germany came very close to winning the Second World War.  Citizens of London is really two books in one: a detailed record of what an American ambassador (John Gilbert Winant), a Roosevelt appointee (Averell Harriman) and American broadcaster (Edward R. Murrow) did for the British—and, yes, also for the American—cause.  At the same time, it is a detailed account of American/British relations through the War, another tale that is not simple." —John Lukacs, author of  Five Days in London: May 1940
 
"This is history at its most personal and compelling, a group portrait of three fascinating individuals—Winant, Harriman, and Murrow—whose lives intersected at a pivotal moment in the 20th century, when the fates of America and Britain were interlocked.  The result is what the English call 'a rollicking read.'"—Strobe Talbott, author of The Great Experiment: Ancient Empires, Modern States, and the Search for a Global Nation
 
"Citizens of London is a stirring portrait of brave England in its finest hour.  At its exciting center are the Americans who became England's true friends as it fought for survival against Hitler's Luftwaffe.  Here is Edward R. Murrow reporting on the Blitz as the bombs dropped and city burned about him.  You'll meet the young, gutsy American pilots of the Eagle Squadron who broke their country's law to serve with the RAF.  Then, nearest to London's heart, you'll discover the noble US Ambassador Gilbert Winant who brought to fighting England all the fineness and generosity his country could spar and more. Lynne Olson has produced a deeply inspiring chronicle of the special relationship when it mattered most. She's turned out a truly grand companion to Jon Meacham's majestic Franklin and Winston."—Chris Matthews, Anchor, MSNBC's Hardball
 
"If you don't think there's any more to learn about the power struggles, rivalries and dramas—both personal and political—about the US-British aliance in the World War II years, this book will change your mind—and keep you turning the pages as well."—Jeff Greenfield, Senior Political Correspondent, CBS News 

"Three fascinating Americans living in London helped cement the World War II alliance between Roosevelt and Churchill. Lynne Olson brings us the wonderful saga of Harriman, Murrow, and Winant. A triumph of research and storytelling, Citizens of London is history on an intimate level."—Walter Isaacson, author of Einstein

"This is history at its most personal and compelling, a group portrait of three fascinating individuals—Winant, Harriman, and Murrow—whose lives intersected at a pivotal moment in the twentieth century, when the fates of America and Britain were interlocked. The result is what the English call 'a rollicking read.' "—Strobe Talbott, author of The Great Experiment

"It doesn't seem possible that support for Britain against the Nazis was so unpopular in America before December of 1941. In Citizens of London, Lynne Olson tells the stories of Britain's few American champions—men who ended up on the right side of history. Her book brings alive this crucial time of our country's recent past, and shows us how a few leaders can make such a big difference."—Bob Edwards, radio commentator and author of Edward R. Murrow and the Birth of Broadcast Journalism
Random House, 9781400067589, 496pp.
Publication Date: February 2, 2010
About the Author
Lynne Olson, a former Moscow correspondent for the Associated Press and White House correspondent for the "Baltimore Sun, " is the author of "Troublesome Young Men" and" Freedom's Daughters" and co-author, with her husband, Stanley Cloud, of "A Question of Honor "and "The Murrow Boys." She lives in Washington, D.C.
Coverage from NPR
or
Not Currently Available for Direct Purchase