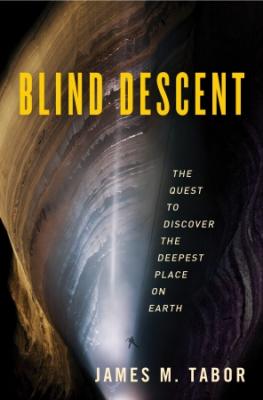 Blind Descent (Hardcover)
The Quest to Discover the Deepest Place on Earth
Random House, 9781400067671, 304pp.
Publication Date: June 15, 2010
Other Editions of This Title:
Digital Audiobook (6/14/2010)
Paperback (2/15/2011)
Paperback (7/1/2011)
Compact Disc (6/15/2010)
* Individual store prices may vary.
July 2010 Indie Next List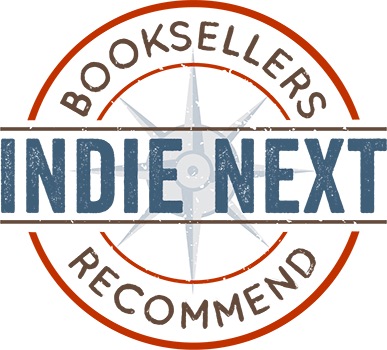 "This thrilling true-life adventure involves two men, two caves, and enough terrifying hazards to capture any reader! Tabor takes that old adage that what goes up must come down and turns it over -- what goes down does not necessarily always come back up. A mesmerizing and compelling read that is best taken on only in well lit and airy surroundings."
— Jerry DeLong, Joseph-Beth Booksellers, Cincinnati, OH
View the List
Description
The deepest cave on earth was a prize that had remained unclaimed for centuries, long after every other ultimate discovery had been made: both poles by 1912, Everest in 1958, the Challenger Deep in 1961. In 1969 we even walked on the moon. And yet as late as 2000, the earth's deepest cave—the supercave—remained undiscovered. This is the story of the men and women who risked everything to find it, earning their place in history beside the likes of Peary, Amundsen, Hillary, and Armstrong.
 
In 2004, two great scientist-explorers are attempting to find the bottom of the world. Bold, heroic American Bill Stone is committed to the vast Cheve Cave, located in southern Mexico and deadly even by supercave standards. On the other side of the globe, legendary Ukrainian explorer Alexander Klimchouk—Stone's polar opposite in temperament and style, but every bit his equal in scientific expertise, physical bravery, and sheer determination—has targeted Krubera, a freezing nightmare of a supercave in the Republic of Georgia, where underground dangers are compounded by the horrors of separatist war in this former Soviet republic.

Blind Descent explores both the brightest and darkest aspects of the timeless human urge to discover—to be first. It is also a thrilling epic about a pursuit that makes even extreme mountaineering and ocean exploration pale by comparison. These supercavers spent months in multiple camps almost two vertical miles deep and many more miles from their caves' exits. They had to contend with thousand-foot drops, deadly flooded tunnels, raging whitewater rivers, monstrous waterfalls, mile-long belly crawls, and much more. Perhaps even worse were the psychological horrors produced by weeks plunged into absolute, perpetual darkness, beyond all hope of rescue, including a particularly insidious derangement called The Rapture.

James M. Tabor was granted unprecedented access to logs, journals, photographs, and video footage of these expeditions, as well as many hours of personal interviews with surviving participants. Blind Descent is an unforgettable addition to the classic literature of discovery and adventure. It is also a testament to human survival and endurance—and to two extraordinary men whose relentless pursuit of greatness led them to heights of triumph and depths of tragedy neither could have imagined.

Includes a 16-pg full-color insert
About the Author
James M. Tabor's last book was the international award-winning" Forever on the Mountain: The Truth Behind One of Mountaineering's Most Controversial and Mysterious Disasters." The writer and on-camera host of the acclaimed national PBS series "The Great Outdoors," Tabor was also co-creator and executive producer for the 2007 History Channel special "Journey to the Center of the World." Tabor is a former contributing editor to "Outside" magazine and "Ski Magazine"; his writing has also appeared in "Time, Smithsonian, Barron's, U.S. News & World Report, The Wall Street Journal, The Washington Post," ""and many other national publications.
Praise For Blind Descent: The Quest to Discover the Deepest Place on Earth…
"Heart-stopping and relentlessly gripping. Tabor takes us on an odyssey into unfathomable worlds beneath us, and into the hearts of rare explorers who will do anything to get there first."—Robert Kurson, author of ShadowDivers


"Holds the reader to his seat, containing dangers aplenty with deadly falls, killer microbes, sudden burial, asphyxiation, claustrophobia, anxiety, and hallucinations far underneath the ground in a lightless world. Using a pulse-pounding narrative, this is tense real-life adventure pitting two master cavers mirroring the cold war with very uncommonly high stakes."—Publishers Weekly (starred review)

"A fascinating and informative introduction to the sport of cave diving, as well as a dramatic portrayal of a significant man-vs.-nature conflict. . . . What counts is Tabor's knack for maximizing dramatic potential, while also managing to be informative and attentive to the major personalities associated with the most important cave explorations of the last two decades."—Kirkus Reviews

Coverage from NPR
or
Not Currently Available for Direct Purchase