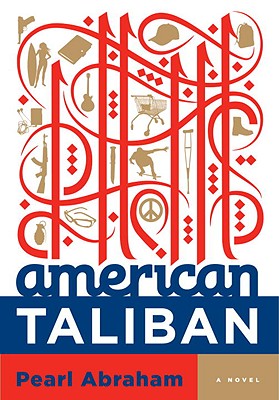 American Taliban (Hardcover)
Random House, 9781400068586, 272pp.
Publication Date: April 13, 2010
Other Editions of This Title:
Compact Disc (8/11/2015)
MP3 CD (8/11/2015)
MP3 CD (10/12/2010)
MP3 CD (10/12/2010)
Compact Disc (10/12/2010)
Compact Disc (10/12/2010)
* Individual store prices may vary.
Description
An avid, near-six-foot-tall surfer, John Jude Parish cuts a striking figure on the beaches of the Outer Banks in North Carolina. When he isn't on water, John lives on wheels, a self-described skate rat—grinding and kickflipping with his friends, and encouraged by his progressive parents. His hero is the great explorer Richard Burton, his personal prophet is Bob Dylan, and his world is wide open—to new ideas, philosophies, and religions.

Through online forums and chat rooms, John meets a young woman from Brooklyn who spurs his interest in Islam and Arab literature. Deferring Brown University for a year, he moves to the idyllic New York borough to study Arabic. Like Burton, John embraces the experience heart, body, and soul—submitting to Islam, practicing the salaat, fasting and meditating, dancing with dervishes, and encountering the extraordinary. Burton lived the life of a nineteenth-century adventurer, but he also penetrated the ancient wisdom of secret worlds. John will too—with unforeseen consequences.
Critically acclaimed novelist Pearl Abraham uses her gifts of psychological acuity and uncommon empathy to depict a typical upper-middle-class family snared by the forces of history, politics, and faith. In American Taliban, she imagines this young surfer/skater on a distinctly American spiritual journey that begins with Transcendentalism and countercultural impulses, enters into world mysticism, and finds its destination in Islam.
 
Provocative, unsettling, and written in a brilliantly inventive, refreshingly original voice, American Taliban is poised to become one of the most talked-about novels of the year.
About the Author
Pearl Abraham is the author of "The Seventh Beggar, Giving Up America, and The Romance Reader," and the editor of an anthology about Jewish heroines in literature, Een sterke vrouw, wie zal haar vinden?. Her stories and essays have appeared in newspapers, literary quarterlies and anthologies. Abraham teaches literature and creative writing at Western New England College and lives in both Springfield, MA, and New York City.
Praise For American Taliban…
"When I glanced at the title, I thought I knew what I was getting into. I had no clue. American Taliban is so much more than just the story of an American kid who ends up joining the Taliban, and John Jude is a superb literary creation: the smart, generous, open minded teenager that every parent would be proud to raise. I found myself caring deeply for this eighteen-year-old, and thinking about him long after I'd closed the pages of this novel. Well-written to the point where you can't put the damn thing down, American Taliban is empathetic, enlightening, and frightening all at once, a story that not only opens your eyes, but gives you ideas to learn from, viewpoints to argue with. It is a rare delight to be given a novel that actually makes you think. Rarer still to have a book utterly rip open your heart. American Taliban is that rarest of accomplishments, one that does both at the same time."—Charles Bock, author of Beautiful Children

"In her new novel Pearl Abraham offers a wonderfully intimate portrait of how a more or less ordinary American boy might be seduced by the idea of submitting to Islam. The stages of John's journey, and the many Muslims he meets along the way, are evoked in such vivid and persuasive detail that I felt I too was learning about the ancient wisdom of this complex culture. American Taliban is a fascinating and important novel."—Margot Livesey, author of The House on Fortune Street


"Riveting and revealing, Pearl Abraham's bottomless imagination has created an intellectual page-turner for our brave new world."—Gary Shteyngart, author of Absurdistan

"The author has taken a complex and volatile subject and brought it to a human scale, without compromising or trivializing the global importance of the issues raised. An incredible achievement; highly recommended."—Library Journal
or
Not Currently Available for Direct Purchase