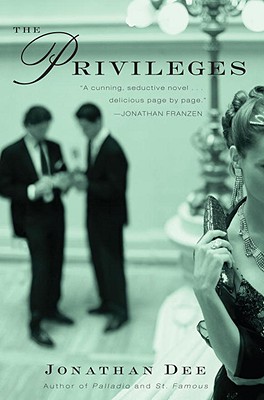 The Privileges (Hardcover)
Random House, 9781400068678, 272pp.
Publication Date: January 5, 2010
Other Editions of This Title:
Paperback (10/5/2010)
* Individual store prices may vary.
January 2010 Indie Next List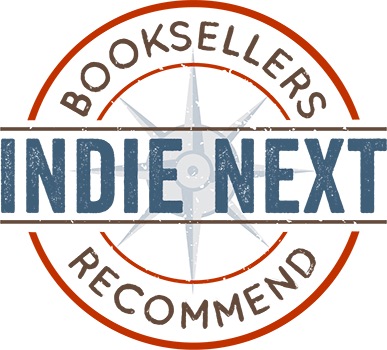 "Adam and Cynthia Morey are an exceptionally beautiful couple. They marry young, achieve abundant success and riches, have beautiful children, and somehow stay beautiful themselves. A 'happy' story that a novelist should avoid like the plague. But in this fantastic novel Jonathan Dee gives us a profoundly moving story about the sort of people we thought we should hate. If Dee had written twice as much, I would have read it all."
— David Mallmann, Next Chapter Bookshop, Mequon, WI
View the List
Description
Smart, socially gifted, and chronically impatient, Adam and Cynthia Morey are so perfect for each other that united they become a kind of fortress against the world. In their hurry to start a new life, they marry young and have two children before Cynthia reaches the age of twenty-five. Adam is a rising star in the world of private equity and becomes his boss's protégé. With a beautiful home in the upper-class precincts of Manhattan, gorgeous children, and plenty of money, they are, by any reasonable standard, successful.

But the Moreys' standards are not the same as other people's. The future in which they have always believed for themselves and their children—a life of almost boundless privilege, in which any desire can be acted upon and any ambition made real—is still out there, but it is not arriving fast enough to suit them. As Cynthia, at home with the kids day after identical day, begins to drift, Adam is confronted with a choice that will test how much he is willing to risk to ensure his family's happiness and to recapture the sense that the only acceptable life is one of infinite possibility.

The Privileges is an odyssey of a couple touched by fortune, changed by time, and guided above all else by their epic love for each other. Lyrical, provocative, and brilliantly imagined, this is a timely meditation on wealth, family, and what it means to leave the world richer than you found it.
About the Author
Jonathan Dee is the author of four novels, most recently Palladio. He is a staff writer for "The New York Times Magazine," a frequent contributor to "Harper's," and a former senior editor of "The Paris Review." He teaches in the graduate writing programs at Columbia University and the New School.
Praise For The Privileges…
"The Privileges is verbally brilliant, intellectually astute, and intricately knowing. It is also very funny and a great, great pleasure to read. Jonathan Dee is a wonderful writer."—Richard Ford
 
"Here is an incredibly readable, intelligent, incisive portrait of a particular kind of American family. Jonathan Dee takes us inside the world of what desire for wealth can do, and cannot do, for the self, the soul, and the family. The Privileges is told with admirable conciseness and yet with great breadth, and the reader is swept along, watching the complications of such desire unfold."—Elizabeth Strout
 
"The Privileges is an intimate portrait of a wealthy family that gradually becomes an indictment of an entire social class and historical moment, while also providing a window onto some recent, and peculiarly American, forms of decadence. Jonathan Dee is at once an acerbic social critic, an elegant stylist, and a shrewd observer of the human comedy."—Tom Perrotta
 
"The subjects of money and class are seldom tackled head-on by our best literary minds, which is one of the reasons that Jonathan Dee's The Privileges is such an important and compelling work. The Privileges is a pitch-perfect evocation of a particular stratum of New York society as well as a moving meditation on family and romantic love. The tour de force first chapter alone is worth the price of admission." —Jay McInerney
 
"Mr. Dee has given us a cunning, seductive novel about the people we thought we'd all agreed to hate. His case study of American mega-wealth is delicious page by page and masterly in its balancing of sympathy and critical distance." —Jonathan Franzen

"Ensnaring tale of alienating wealth, in which Dee breaks fresh artistic ground with the sheer beauty and quiet poignancy of his prose. A suspenseful, melancholy, and acidly funny tale about self, family, entitlement, and life's mysteries and inevitabilities."—Booklist

"Dee notably spurns flat portraits of greed, instead letting the characters' self-awareness and self-forgetfulness stand on their own to create an appealing portrait of a world won by risk."—Publishers Weekly, starred review

"Thoughtful and bracingly unpredictable"—Kirkus

"Dee's luminous prose never falters; he's a master"—Entertainment Weekly

"Scintillating. . .Dee is a remarkably skilled portraitist with a rare talent for rendering his characters' points of view with deep empathy."—Washington Post

"A transfixing account of the rise and rise of a 'charmed couple.' . . . Composed in Dee's typically elegant style -- gorgeous, winding sentences."—Los Angeles Times

"Dee moves from scene to scene like a cinematographer, capturing the essence of a character in a telling glimpse."—Financial Times

"Dee is a writer of skill and emotional depth. His latest, The Privileges, should catapult him to darling status—deservedly. . . . an electric, funny, tragic, loving tale."—Time Out NY

"Graceful, articulate and perceptive, and often hilariously funny...Dee's lively shimmering prose illuminates wonderfully observed dystopian moments...[his] writing is so full of elegance, vitality and complexity...at once funny, subversive and sympathetic."—New York Times Book Review

"Dee has a great eye for detail, physical and emotional, and invites us to watch with eyes wide open as the Morey family sails past disaster into a future most people—until they read about such matters in novels as good as this -- would think they would like to inhabit."—NPR

"A deliciously sophisticated engine of literary darkness."—The Guardian

"The novel goes down like a perfectly chilled glass of champagne—crisp, sparkling and delicious."—Bookforum

"Lucidly written and with a pitch-perfect ear for contemporary mores and dialogue, The Privileges is entertaining—and morally ambiguous."—Economist

"[The Privileges] blends social commentary with psychological exploration…Dee has a gifted essayist's way with a phrase."—Seattle Times

"Dee is a seamless writer…[he] never mocks his characters or subverts their charms…[which] separates The Privileges from other novels that mine the same shimmering urban terrain."—Philadelphia Inquirer

"[Dee] adeptly penetrates the mindset of these relentlessly narcissistic characters...[His] discerning portrayal of their inner lives keeps the pages turning.—BookPage

"Captivating [and] shrewdly realistic." —Salon.com

"Striking the right note for our times, Dee precisely captures the unethical world of a Manhattan hedge-fund manager, his disaffected daughter, and the glittering dangers of success."—Daily Beast

"Dee notably spurns flat portraits of greed, instead letting the characters' self-awareness and self-forgetfulness stand on their own to create an appealing portrait of a world won by risk."—Publishers Weekly, starred
or
Not Currently Available for Direct Purchase