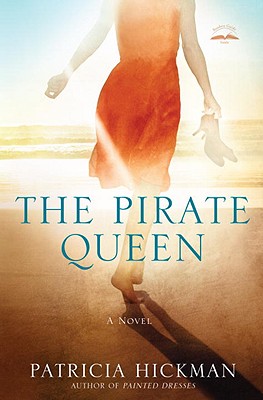 The Pirate Queen (Paperback)
Waterbrook Press, 9781400072002, 335pp.
Publication Date: August 10, 2010
* Individual store prices may vary.
or
Not Currently Available for Direct Purchase
Description
Treasure is found in the most unlikely places.
The envy of all her friends, wife and mother Saphora Warren is the model of southern gentility and accomplishment. She lives in a beautiful Lake Norman home, and has raised three capable adult children. Her husband is a successful plastic surgeon--and aphilanderer. It is for that reason that, after hosting a garden party for "Southern Living" magazine, Saphora packs her bags to escape the trappings of the picturesque-but-vacant life.
Saphora's departureis interrupted by her husband Bender's early arrival home, and his words that change her life forever: I m dying.
""
Against her desires, Saphora agrees to take care of Bender as he fightshis illness. They relocate, at his insistance, to their coastalhome in Oriental the same house she had chosen for her private getaway. When heridyllic retreat is overrun by her grown children, grandchildren, townspeople, relatives, and a precocious neighbor child, Saphora's escape to paradise is anything but the life she had imagined. As she gropes for evidence of God's presence amid the turmoil, can she discover that the richest treasurescome in surprising packages?
About the Author
PATRICIA HICKMAN, author of acclaimed novel "Painted Dresses," is an award-winner, speaker and humorist who has won two Silver Angel Awards for Excellence in Media as well as a "Romantic Times "Reader s Choice Gold Award for her novel "Katrina s Wings." Patricia holds a master s degree in creative writing from Queens University and enjoys biking, hiking, and mapping out the Southern towns where her novels are set."
Praise For The Pirate Queen…
Praise for
The Pirate Queen
 
"In The Pirate Queen, Patricia Hickman explores the question that haunts us all: 'am I enough?' Saphora Warren has all the trappings of the good life, yet is trapped in her own good graces. On the eve of her escape, she is forced by her own moral code to stay the course. Adrift in her emotions, Saphora learns to navigate her life from the inside. The words are poetic, the story is sublime: you will root for this good woman to claim the treasure we all seek: a life full of love. Saphora Warren is more than enough. And like a true Pirate Queen, she will steal your heart as well."
—LESLIE LEHR, author of Wife Goes On
 
"The Pirate Queen is a poignant, inspiring tale of finding faith, hope, and love in the midst of loss. Patricia Hickman, you owe me a box of tissues!"
—TAMARA LEIGH, author of Leaving Carolina and Nowhere, Carolina
 
"The Pirate Queen drew me in from the first page and surrounded me. Hickman breathes life into her characters as they experience some of life's greatest joy and greatest sorrow. Through it all, Hickman reminds us the God of hope is in control."
—RACHEL HAUCK, co-author of The Sweet By and By and author of Dining with Joy
 
"Patricia Hickman's The Pirate Queen took me by surprise. At the start, I thought I was reading a Southern-style Danielle Steel. Then I found I was settling into a one-of-a-kind family drama. Tender, compelling, outstanding. A book you'll want to share with your friends, your best friends."
—LYN COTE, author of Her Abundant Joy
 
"In The Pirate Queen, Patricia Hickman weaves together a rich story of forgiveness and grace. Her characters stole my heart, and I struggled and then cheered alongside them as their lives were refined and then transformed. Highly recommended!" —MELANIE DOBSON, author of Love Finds You in Homestead, Iowa and Refuge on Crescent Hill
 
"Patricia Hickman's The Pirate Queen was so much more than I expected. She's a fine writer, so my expectations were high. She surpassed them. From the Southern Living photo shoot at the beginning to the final scene, I enjoyed each twist and turn in the plotline. An extraordinary tale of deep feelings and God's love."
—DONITA K. PAUL, author of The DragonKeeper Chronicles and Dragons of the Valley
Advertisement