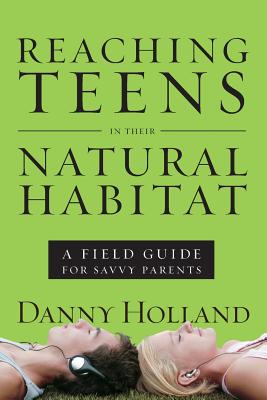 Reaching Teens in Their Natural Habitat: A Field Guide for Savvy Parents (Paperback)
A Field Guide for Savvy Parents
Waterbrook Press, 9781400072026, 207pp.
Publication Date: August 15, 2006
Description
Crucial Insider Knowledge for Connecting and Communicating with Teens
With their incomprehensible lingo, often-bizarre fashion fixations, technological plug-ins, and ever-changing moods, teenagers can seem like an entirely different species. Connecting with them on meaningful levels let alone actually "influencing" them seems beyond the realm of possibility.
What do advertisers and entertainers who grab the attention of teenagers know that you don t? And how can you counteract their influence in your child's life?
Danny Holland, an expert on youth culture, peers into the world of America's kids and offers proven advice on how parents can adopt the tools of the experts. You ll discover
.how today's teenagers think, including their values, priorities, and primary influences
.the communication pattern that speaks most persuasively to teens
.the most effective way to improve your relationship with your teen
.how to determine which battles absolutely must be won
.and many other eye-opening insights
With insider knowledge, you ll be equipped and empowered with real-world techniques to successfully connect and communicate with your teenager, bridging the gap to build a relationship of lasting influence.
About the Author
Danny Holland has studied youth culture professionally for nearly two decades. He is a certified instructor for law enforcement officers in the Commonwealth of Virginia, and his presentations on youth culture, media influence, teen violence, and drug use have been adopted by some of the nation s top law enforcement training organizations. The former executive director of True Lies and the founder of Parent & Teen Universities, Inc., he lives in Williamsburg, Virginia, with his wife and two sons."
Praise For Reaching Teens in Their Natural Habitat: A Field Guide for Savvy Parents…
Praise for Reaching Your Teen in Their Natural Habitat

"In order to connect with your teenagers, you must become a student of their culture. Danny Holland's book will give you great insight and practical help."
–Jim Burns, President of HomeWord and author of of Creating An Intimate Marriage

"Danny Holland's book Reaching Teens in Their Natural Habitat is a must-read. I have been encouraged and impressed by Danny's teaching for many years. In the thirty years that I have taught media literacy, I have encountered many media-lit teachers and speakers. Danny, however, stands out. His teaching is effective, profound, and solid. I read every page of his book and plan to read it again and again!"
–Dr. Ted Baehr, founder and publisher of MovieGuide, and chairman of the Christian Film & Television Commission
Advertisement