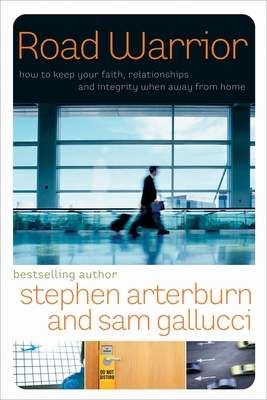 Road Warrior: How to Keep Your Faith, Relationships, and Integrity When Away from Home (Paperback)
How to Keep Your Faith, Relationships, and Integrity When Away from Home
Waterbrook Press, 9781400073719, 173pp.
Publication Date: February 19, 2008
Description
Are you more and more disconnected from your "real "life?
Isolated?
Forced to face a battle with the lonely road?
Business travel has become more costly than ever and not just financially. The mental and emotional pricetags bring you and your family under attack, threatening to distance you in more than mere miles. And ultimately, a full travel schedule can set your integrity on a crash course with certain defeat.
What you need is a road map to guide you through and prepare you for your journey. This book" "delivers a unique plan to help you keep your job, your family, and your personal life from drifting off course.
With fresh perspective, you "can: "
.rediscover the balance to working away from home
.overcome burnout to strengthen your defenses
.recapture essential relationships
.and escape the travel treadmill to re-engage with real life.
About the Author
Stephen Arterburn is the founder and chairman of New Life Ministries and host of the nationally syndicated daily radio program, "New Life Live!" A popular conference speaker and best-selling author, Stephen has written over 60 books including the Every Man series. He lives with his family in Laguna Beach, California.

Sam Gallucci is a teaching director of Community Bible Study and on staff at Calvary Community Church in Westlake Village, California. He has extensive experience in the business world as an executive for a customer relationship management software company. He and his wife Toni are the parents of three sons.
Advertisement