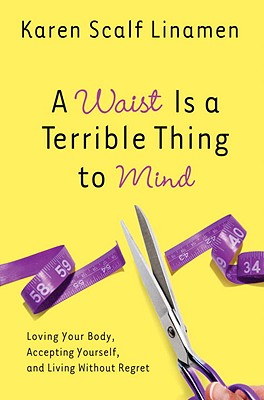 A Waist Is a Terrible Thing to Mind: Loving Your Body, Accepting Yourself, and Living Without Regret (Paperback)
Loving Your Body, Accepting Yourself, and Living Without Regret
Waterbrook Press, 9781400074013, 197pp.
Publication Date: April 13, 2010
Description
Get to Know the New, Improved, Imperfect You
The architects of pop culture have "never" been the leading authorities on what is best for you. So turn your back on the lies that you are not thin enough, not successful enough, and not glamorous enough Physical perfection is "not" the goal.
Instead, let Karen Scalf Linamen take you on a journey from a limiting and unhealthy body-image to a life of feeling good about yourself body included. When you learn the secrets in "A Waist Is a Terrible Thing to Mind" you can change what you crave, what you eat, how you think, and ultimately how you live.
Along with Karen's trademark humor, you ll find practical, common-sense tools to help you accept who you are today and take the steps that will make you the person you were created to be. Along the way, you ll enjoy the new, improved, imperfect you
About the Author
Karen Scalf Linamen is the author of eleven books for women, including the best-selling "Just Hand Over the Chocolate and No One Will Get Hurt. "Karen s laugh-out-loud humor and common-sense approach to self-help issues have made her a sought-after motivational speaker as she encourages women to thrive through the stresses of life. Karen lives with her family in Colorado Springs, Colorado, and can be found online at www.karenlinamen.com."
Advertisement