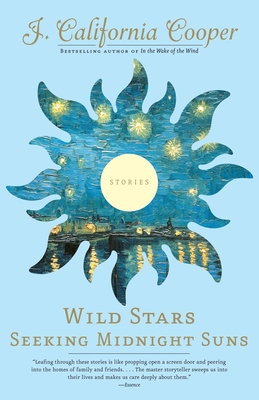 Wild Stars Seeking Midnight Suns (Paperback)
Anchor Books, 9781400075683, 209pp.
Publication Date: April 10, 2007
Description
J. California Cooper's irresistible collection of new stories explores the universal themes of romance, family, and the hopes that propel people's dreams. In As Time Goes By a young woman singlemindedly pursues material wealth, only to suffer from an empty heart. Catch a Falling Heart tells of a slyly arranged marriage, and The Eye of the Beholder portrays a plain girl's search for love and her own brand of freedom. Wise, earthy and intimate, these stories are moving parables of the human need to seek some sort of satisfaction, just as a wild star seeks a midnight sun.
About the Author
J. California Cooper is the author of the novels Family and In Search of Satisfaction and five collections of stories: Homemade Love, the winner of the 1989 American Book Award; A Piece of Mine; The Future Has a Past; Some Love, Some Pain, Sometime; The Matter Is Life and Some Soul to Keep. She is also the author of seventeen plays and has been honored as Black Playwright of the Year. In 1988, she received the James Baldwin Writing Award and the Literary Lion Award from the American Library Association. She lives in California.
Praise For Wild Stars Seeking Midnight Suns…
"Leafing through these stories is like propping open a screen door and peering into the homes of family and friends. . . . The master storyteller sweeps us into their lives and makes us care deeply about them."—Essence "Cooper's style is deceptively simple and direct, and the vale of tears in which her characters reside is never so deep that a rich chuckle at a foolish person's foolishness cannot be heard." —Alice Walker"Cooper's talent for capturing the lives of ordinary people pentrates this collection. . . . Those who are new to her work will appreciate her character development and artful storytelling"—Booklist (starred review)"Cooper's stories beckon. It is as if she is patting the seat next to us, enticing to come sit and listen."—Ms magazine
Advertisement