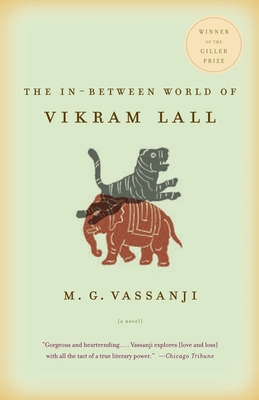 The In-Between World of Vikram Lall (Paperback)
Vintage Contemporaries, 9781400076567, 369pp.
Publication Date: November 8, 2005
Description
Vikram Lall comes of age in 1950s Kenya, at the same time that the colony is struggling towards independence. Against the unsettling backdrop of Mau Mau violence, Vic and his sister Deepa, the grandchildren of an Indian railroad worker, search for their place in a world sharply divided between Kenyans and the British. We follow Vic from a changing Africa in the fifties, to the hope of the sixties, and through the corruption and fear of the seventies and eighties. Hauntingly told in the voice of the now exiled Vic, The In-Between World of Vikram Lall is an acute and bittersweet novel of identity and family, of lost love and abiding friendship, and of the insidious legacy of the British Empire.
About the Author
M.G. Vassanji was born in Kenya, and raised in Tanzania. He took a doctorate in physics at M.I.T. and came to Canada in 1978. While working as a research associate and lecturer at the University of Toronto in the 1980s he began to dedicate himself seriously to a longstanding passion: writing.His first novel, The Gunny Sack, won a regional Commonwealth Writers Prize, and he was invited to be writer-in-residence at the University of Iowa. The novel s success was a spur, Vassanji has commented: It was translated into several languages. I was confident that this was what I could do, that writing was not just wishful thinking. In 1989 I quit my full-time job and began researching The Book of Secrets. That celebrated, bestselling novel won the inaugural Giller Prize, in 1994.Vassanji s other books include the acclaimed novels No New Land (1991) and Amriika (1999), and Uhuru Street (1991), a collection of stories. His unique place in Canadian literature comes from his elegant, classical style, his narrative reach, and his interest in characters trying to reconcile different worlds within themselves. The subtle relations of the past and present are also constants in his writing: When someone asks you where you are from or who you are, there is a whole resume of who you are. I know very few people who do not have a past to explain. That awareness is part of my work. M.G. Vassanji was awarded the Harbourfront Festival Prize in 1994 in recognition of his achievement in and contribution to the world of letters, and was in the same year chosen as one of twelve Canadians on Maclean s Honour Roll. He lives in Toronto with his wife and two sons."
Praise For The In-Between World of Vikram Lall…
"Gorgeous and heart-rending. . . . Vassanji explores [love and loss] with all the tact of a true literary power." --Chicago Tribune"Brilliantly written and deeply felt, it is a resonant family novel that is also a brutally honest portrayal of the last half century of tumultuous Kenyan history. . . . Vassanji displays his great gifts; this beautiful novel, which unfolds with intimacy and an inexorable sense of destiny, is proof that fictional truth can illuminate an epoch in history like nothing else."–The Boston Globe"Tautly written. . . . Admirably captures the tenor of the postcolonial period: the predicament of the Asian minority, the corruption that marred Kenya's fledgling independence, and the individual tragedies that were the cost of the revolution."–The New Yorker"A novel of elegant gesture, complex understanding, bright passion, and historical pain."–O, The Oprah Magazine"Finely drawn . . . an ambitious and enthralling work."–The Times Literary Supplement
Coverage from NPR
Advertisement