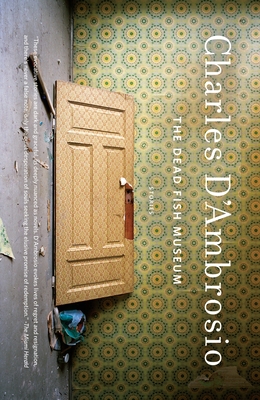 The Dead Fish Museum (Vintage Contemporaries)
Paperback

* Individual store prices may vary.
Description
Each of these eight burnished, terrifying, masterfully crafted stories is set against a landscape that is both deeply American and unmistakably universal. A son confronts his father's madness and his own hunger for connection on a misguided hike in the Pacific Northwest. A screenwriter fights for his sanity in the bleak corridors of a Manhattan psych ward while lusting after a ballerina who sets herself ablaze. A Thanksgiving hunting trip in Northern Michigan becomes the scene of a haunting reckoning with marital infidelity and desperation. And in the magnificent title story, carpenters building sets for a porn movie drift dreamily beneath a surface of sexual tension toward a racial violence they will never fully comprehend. Taking place in remote cabins, asylums, Indian reservations, the backloads of Iowa and the streets of Seattle, this collection of stories, as muscular and challenging as the best novels, is about people who have been orphaned, who have lost connection, and who have exhausted the ability to generate meaning in their lives.
 
A must read for everyone who cares about literary writing, The Dead Fish Museum belongs on the same shelf with the best American short fiction.
Praise For The Dead Fish Museum (Vintage Contemporaries)…
"These evocative stories are dark and graceful, as deeply nuanced as novels. D'Ambrosio evokes lives of regret and resignation, and there's never a false note, only the quiet desperation of souls seeking the elusive promise of redemption." —The Miami Herald"Charles D'Ambrosio works a rich, deep, dangerous seam in the brokenhearted rock of American Fiction. His characters live lives that burn as dark and radiant as the prose style that conjures them, like the blackness at the center of the candle's flame. No one today writes better short stories than these." —Michael Chabon"D'Ambrosio, who should be ranked up near Carver and Jones on the top tier of contemporary practitioners of the short story, manages to channel Carver's deftly elliptical manner and Jones' wounded machismo. Yet in this collection he marks out his own territory, using only the most steadfast and difficult of a writer's tools–craft and character–and his own marvelously skewed lens." —Los Angeles Times Book Review
"The stories that make up The Dead Fish Museum are lithe masterpieces of emotional chiaroscuro." —Elle"Impossible to put down. D'Ambrosio's prose is fluid, even insinuating. Sentence leads on to sentence with a momentum that mimics the twisted logic of madness, the small steps and sudden turns that lead people from well-lit streets and into dark alleys." —The Seattle Times"Every other sentence is a masterpiece. Not a museum—type masterpiece, to be admired but not touched, to be treasured but not explored, but one you could find on a nature trail, created by the author but guided by the hand of God. . . . A reader will gain something rare after reading this book: a sense of wonder at the resilience of a human soul." —Bloomsbury Review
Vintage, 9781400077939, 256pp.
Publication Date: April 10, 2007
About the Author
Charles D'Ambrosio is the author of The Point and Orphans, a collection of essays.  His fiction has appeared in The New Yorker, The Paris Review, Zoetrope All-Story, and A Public Space.  Among other honors, he is a recent recipient of a Whiting Writers' Award.