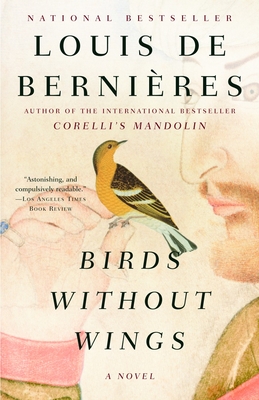 Birds Without Wings (Vintage International) (Paperback)
Vintage, 9781400079322, 576pp.
Publication Date: June 28, 2005
* Individual store prices may vary.
Winter 2011 Reading Group List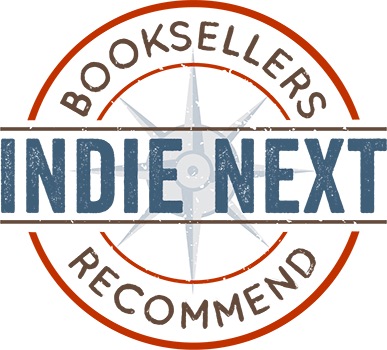 "De Bernieres brings his readers into the life of a small Turkish village whose fictional characters become so real that when the tides of war, revolution, and forced movements of ethnic populations wash over it, we feel that our family and friends are being destroyed. As the Ottoman Empire crumbles and Turkey struggles to create a nation, the villagers do become 'birds without wings' who cannot escape the whirlwind that international politics, nationalism, and an intensification of religious bigotry brings down upon a small relatively peaceful community where Armenians, Muslims, and Christians have co-existed for centuries. This is important reading for our time as we create our own whirlwind in the Middle East."
— Marian Nielsen, Orinda Books, Orinda, CA
View the List
Description
In his first novel since Corelli's Mandolin, Louis de Bernières creates a world, populates it with characters as real as our best friends, and launches it into the maelstrom of twentieth-century history. The setting is a small village in southwestern Anatolia in the waning years of the Ottoman Empire. Everyone there speaks Turkish, though they write it in Greek letters. It's a place that has room for a professional blasphemer; where a brokenhearted aga finds solace in the arms of a Circassian courtesan who isn't Circassian at all; where a beautiful Christian girl named Philothei is engaged to a Muslim boy named Ibrahim. But all of this will change when Turkey enters the modern world. Epic in sweep, intoxicating in its sensual detail, Birds Without Wings is an enchantment.
About the Author
Louis de Bernières's first three novels are The War of Don Emmanuel's Nether Parts (Commonwealth Writers Prize, Best First Book Eurasia Region, 1991), Se–or Vivo and the Coca Lord (Commonwealth Writers Prize, Best Book Eurasia Region, 1992), and The Troublesome Offspring of Cardinal Guzman. The author was selected by Granta as one of the twenty Best of Young British Novelists in 1993. Corelli's Mandolin won the Commonwealth Writers Prize, Best Book, in 1995. His last book was Red Dog, published in 2001.
Praise For Birds Without Wings (Vintage International)…
"Astonishing, and compulsively readable." -- Los Angeles Times Book Review"Fascinating, evocative. . . . Rich and compelling. . . . A thrilling ride through a whirlwind of history. . . . De Berni?res has reached heights that few modern novelists ever attempt." --The Washington Post"Engrossing. . . . The prose is gorgeous. . . . Everyone in this cast of characters is someone memorable, and their lives and fates intertwine to make a marvelously engaging story of a village." --Chicago Tribune"Marvelous. . . . Breathtaking. . . . Heartbreaking yet resplendent. . . . De Bernières masterfully explores the terrible price of love, politics and war. . . . [He is] a magnificent storyteller." --The Miami Herald"A masterpiece. . . . Display[s] de Bernières' remarkable literary voice: erudite, compelling, witty." --USA Today"An absorbing epic. . . . De Berni?res [is] adept at juxtaposing brutality with episodes of high comedy or romance." --The New York Times Book Review"A sweeping account of the rise of modern Turkey and the last days of the Ottoman Empire. In an intensely personal way, [de Berni?res] shows how these historic changes affected the inhabitants of Eskibahçe . . . and in a more global way . . . how misplaced imperial aspirations and gratuitous war can devastate ordinary people." --Newsday"Beguiling. . . . Startlingly unique. . . . De Bernières is so inventive--celebratory but never sentimental." --Newsweek"A literary triumph. . . . Louis de Bernières [may be] the next Leo Tolstoy." --Seattle Post-Intelligencer"Lovely. . . . Epic in scope and with a clear message: Peace is a more livable climate than war, and the political aspirations of power mongers waste the lives of the humble populace." --Oregonian"The most eagerly awaited novel of the year . . . . A mesmerizing patchwork of horror, humor and humanity." --Independent (UK)"De Bernières is at his finest when he allows us to experience the hardships and horrors through the lives of the villagers. He writes movingly of the battle of Gallipoli from the Turkish point of view, and the brutal, dehumanizing conditions of trench warfare." --The Seattle Times"Fine-grained prose that moves with the measured grace of a 19th century novel." --San Francisco Chronicle"A rich, mottled chorus, an amalgam of subplots that weave and complement each other in such a way that the town itself might be better called the central character. . . . Do read it before you die. It would be a terrible thing to have missed a work of such importance, beauty and compassion." --The Globe and Mail"An absorbing read about a remote but captivating time. The Ottoman world's break-up is a rich, poignant story, and Mr. de Berni?res is a good storyteller." --The Economist"De Bernières has a gift for irony, a sure hand for fast-moving plots . . . a talent for bringing the written word to life, and a delicious sense of the absurd." --Washington Times "Rich prose and vivid descriptions. . . . De Bernières writes powerfully of the savagery of war." --Pittsburg Tribune-Review"A magnificent, poetic, colossal novel, filled with wry, poignant stories. . . . Louis de Bernières' rapaciously sensuous writing makes the pages of this book crackle with heat and resonate with birdsong. . . . Birds Without Wings is superbly written, gathering people and their hearts and souls and all their baggage of loss and hope together in one place and giving a point to life. It is, in every sense, a sublime book." --The Irish Times"A vast book, told in de Bernières' signature style . . . . We feel everything through a host of vivid, moving, and often amusing characters." --San Jose Mercury News "Unites the chimerical poetry of Gabriel Garcia Marquez with the fine-grained domesticity of Trollope. . . . de Bernières . . . can move seamlessly from humor to poignancy and from easy charm to a searing anger." --Financial Times"Enchanting. . . . At once intimate and sweeping. . . . At a time when the hypocrisy of modern invasions and of simplistic caricatures of other faiths circulates all too easily, this book offers a timely message to us all." --The Sydney Morning Herald"Bears de Bernières' literary hallmarks--vast emotional breadth, dazzling characterization, [and] rich historical detail . . . swerving between languid sensuality and horror, humor and choking despair." --Scotland on Sunday"Rendered in greater detail and with greater emotional impact than the prize-winning author has accomplished in any of his previous work." --Richmond Times-Dispatch"Operatic. . . . Splendid, lyrical. . . . De Bernières is a writer who can make you want to turn the page to find out what happens. . . . He has a blockbuster audacity in bringing together elements that work." --The Age
"Stunning. . . . Haunting. . . . Both exotically remote and tragically relevant. . . . So much is remarkable about this novel, from the heft of its history to the power of its legends. . . . A deeply rewarding work." --The Anchorage Press"Armies march, populations flee, and mountains of corpses lie rotting, the landscapes of horror brought fully to our imaginations in terms so visceral we could weep. . . . One of the most profound and moving books you're likely to read." --The New Zealand Herald