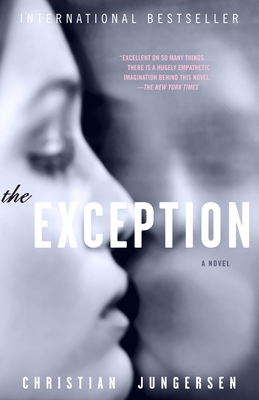 The Exception (Paperback)
Anchor Books, 9781400096657, 502pp.
Publication Date: July 8, 2008
Description
An internationally bestselling thriller, The Exception dissects the nature of evil and the paranoia that drives ordinary people to commit unthinkable acts. Four women work together for a small nonprofit in Copenhagen that disseminates information on genocide. When two of them receive death threats, they immediately believe that they are being stalked by Mirko Zigic, the Serbian torturer and war criminal they recently profiled in their articles. Yet as tensions mount among the women, their suspicions turn away from Zigic and toward each other. The threats increase, and soon the office becomes a battlefield in which each of the women's move is suspect.
About the Author
Christian Jungersen's first novel Thickets won the Best First Novel award in Denmark in 1999 and also became a bestseller; The Exception is his second novel, his first to be translated into English. He has recently taken up residence in Dublin, Ireland but returns frequently to Copenhagen.
Praise For The Exception…
"Excellent on so many things. . . . There is a hugely empathetic imagination behind this novel."
—The New York Times

"Provocative. . . . Jungersen's sharp, disturbing book reminds us that evil is everywhere, and while you can track it down, you can't stamp it out. Especially if it lives within you."
—The Plain-Dealer 

"Extraordinary. . . . Aside from being a suspenseful page-turner, The Exception challenges our complacency and self-regard at every turn. . . . The personal has never seemed more political."
—The Minneapolis Star-Tribune

"Plenty of books promise to change their readers' lives. Few succeed. Christian Jungersen's The Exception is truly an exception. . . . A highly original psychological thriller."
—The Economist
Advertisement