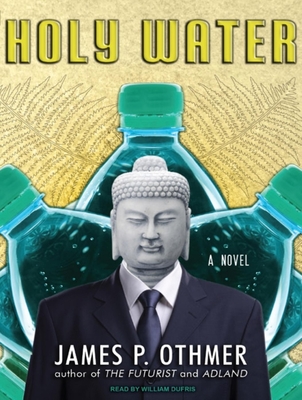 Holy Water (Compact Disc)
Tantor Media Inc, 9781400146710
Publication Date: June 16, 2010
Description
Henry Tuhoe is the quintessential twenty-first-century man. He has a vague, well-compensated job working for a multinational conglomerate-but everyone around him is getting laid off as the company outsources everything it can to third-world countries. Henry has a beautiful wife-his college sweetheart-and an idyllic new home in the leafy suburbs, complete with pool. But his wife won't let him touch her, even though she demanded he get a vasectomy; he's seriously overleveraged on the mortgage; and no matter what chemicals he tries, the pool remains a corpselike shade of ghastly green. Then Henry's boss offers him a choice: go to the tiny, magical, about-to-be-globalized Kingdom of Galado to oversee the launch of a new customer-service call center for a boutique bottled water company the conglomerate has just acquired, or lose the job with no severance. Henry takes the transfer, more out of fecklessness than a sense of adventure. In Galado, a land both spiritual and corrupt, Henry wrestles with first-world moral conundrums, the life he left behind, the attention of a steroid-abusing, megalomaniacal monarch, and a woman intent on redeeming both his soul and her country. The result is a riveting piece of fiction of and for our times, blackly satirical, moving, and profound.
About the Author
James P. Othmer is the author of "Adland: Searching for the Meaning of Life on a Branded Planet" and the novel "The Futurist."

William Dufris has been nominated nine times as a finalist for the APA's prestigious Audie Award and has garnered tweny-one Earphones Awards from "AudioFile" magazine, which also named him one of the Best Voices at the End of the Century.
Praise For Holy Water…
"Othmer wrings humor from nearly every facet of contemporary culture.... It's well-done satiredark, but not too." ---Publishers Weekly
Advertisement