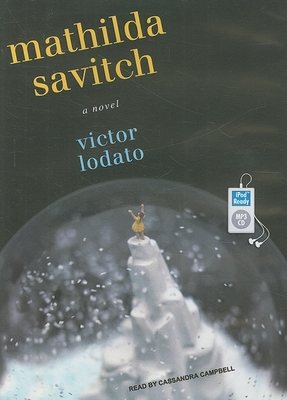 Mathilda Savitch (MP3 CD)
Tantor Media Inc, 9781400163304
Publication Date: September 1, 2009
Description
I want to be awful. I want to do awful things and why not? Dull is dull is dull is my life. Like now, it's night, not yet time for bed but too late to be outside, and the two of them reading reading reading with their eyes moving like the lights inside a copy machine. When I was helping put the dishes in the washer tonight, I broke a plate. I said sorry Ma it slipped. But it didn't slip, that's how I am sometimes, and I want to be worse. Awful is easy if you make it your one and only. Fear doesn't come naturally to Mathilda Savitch. She prefers to look right at the things nobody else can bring themselves to mention: for example, the fact that her beloved older sister is dead, pushed in front of a train by a man who is still on the loose. But after a year of spying and provocations, she's no closer to the truth than she was the day it happened. When Mathilda finally cracks Helen's e-mail password, a secret life opens up, one that swiftly draws her into a world of clouded motives and strange emotion. Somewhere in it lies the key to waking her family up from their dream of grief. To cross into that underworld and see what her sister saw, she has to risk everything that matters to her.
About the Author
Victor Lodato, a poet and playwright, has been published in the "Southern Review" and "Beloit Poetry Journal," and he has won numerous awards for his plays, including one from the Kennedy Center Fund for New American Plays.

Cassandra Campbell has recorded nearly two hundred audiobooks and directed many more. She has been nominated for and won multiple Audie Awards, as well as a prestigious Odyssey Award, and she has been awarded more than twenty "AudioFile" Earphones Awards. Cassandra was also named a Best Voice by "AudioFile" for 2009 and 2010.
Praise For Mathilda Savitch…
"A stunning portrait of grief and youthful imagination." ---Publishers Weekly Starred Review
Advertisement