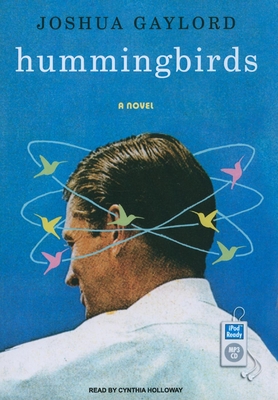 Hummingbirds (MP3 CD)
Tantor Media Inc, 9781400164653
Publication Date: December 1, 2009
Description
A wonderfully compelling novel about the intertwining-and darkly surprising-relationships between the teachers and students at an all-girl prep school, Hummingbirds marks the debut of author Joshua Gaylord, a prep school teacher himself on New York City's Upper East Side. Spanning a year at the Carmine-Casey School for Girls, this intimate private school community becomes tempestuous and dangerously incestuous as the rivalries and secrets of teachers and students interact, intersect, and eventually collide. Ultimately, Hummingbirds poses a fascinating question: who are the adults and who are the children?
About the Author
Joshua Gaylord taught high school English at an Upper East Side prep school for almost a decade, as well as literature and cultural studies courses as an adjunct professor at the New School.

Actress Cynthia Holloway has performed on stage, film, and television, and she is the voice of Anita Blake in the audiobook editions of Laurell K. Hamilton's bestselling vampire hunter series.
Praise For Hummingbirds…
"A sly, charming novel about the students at a Manhattan girls' school and the adults who sometimes remember to teach them." ---Brock Clarke, author of the national bestseller An Arsonist's Guide to Writers' Homes in New England
Advertisement