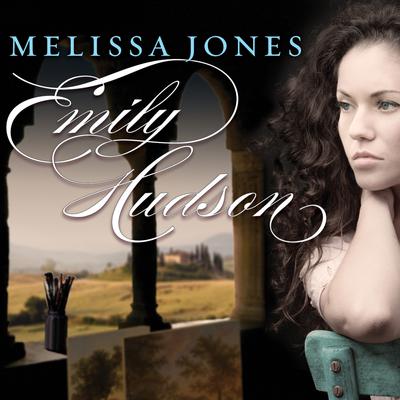 Emily Hudson (Digital Audiobook)
A Novel
Publication Date: September 1, 2010
Other Editions of This Title:
MP3 CD (9/2/2010)
Compact Disc (9/2/2010)
Hardcover (9/2/2010)
Compact Disc (9/2/2010)
Compact Disc (9/2/2010)
MP3 CD (9/2/2010)
Paperback (11/29/2011)
Description
After the start of the Civil War, Emily Hudson—an orphan who lost her family to consumption and fever—finds herself the begrudged guest at the home of her relatives in Newport. Emily's longing to be an artist is dismissed by her puritanical uncle, who wants nothing more than to rid himself of her through marriage. Her only friend is her aesthete cousin, William, an ailing young writer. When a promising engagement to the eligible Captain Lindsay is broken, William rescues Emily from an uncertain future by taking her to England. Lonely and desperate to escape her cousin—once her confidant, now her obsessively controlling patron—Emily sets out alone to meet her destiny in the eternal city of Rome.



Reminiscent of the novels of Edith Wharton, Emily Hudson is an exquisitely told tale about a heroine struggling to be true to herself and to also find love in a society where only marriage or an independent income guaranteed a woman the freedom to do as she pleased.

About the Author
Lorna Raver has been named a Best Voice of the Year by AudioFile magazine and has been nominated for Audie Awards for her readings of Washington Square by Henry James, Nothing with Strings by Bailey White, and Marion Zimmer Bradley's Ravens of Avalon by Diana L. Paxson. She has also received numerous AudioFile Earphones Awards for her narrations. An accomplished stage actress, Lorna has also guest-starred in many top television series, and she stars in director Sam Raimi's film Drag Me to Hell.