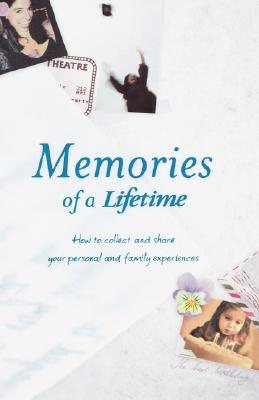 Memories of a Lifetime
How to Collect and Share Your Personal and Family Experience
Hardcover

* Individual store prices may vary.
Description
Remember the house you grew up in? The dollhouse you left behind? The diner where you and your friends spent many nights dreaming of the future? Memories of a Lifetime is the perfect gift for anyone longing to revisit cherished memories. It is a journal that will help women discover, create, and chronicle their family histories, reawaken memories long dormant, and remember important family stories to be shared for generations. Filled with questions, scrapbook techniques, and suggestions, it will help readers remember the poignant family moments and important rites of passage that can turn a life into a story. How many great stories are lost because they are never told? How many memories are forgotten because they are never shared? Memories of a Lifetime will inspire women to look back and record the moments and experiences that make them who they are. The sharing of histories and memories will give women a new way to create and build bonds with their families.
Hachette Books, 9781401300135, 128pp.
Publication Date: April 2, 2003