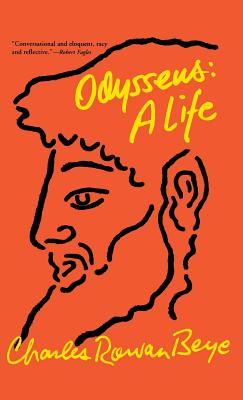 Odysseus: A Life (Hardcover)
A Life
Hyperion Books, 9781401300241, 224pp.
Publication Date: February 1, 2004
Description
From an acclaimed classicist comes a witty, unusual, and fascinating 'biography' of Homer's fictional Bronze Age hero, Odysseus Everyone knows something about Odysseus: how he defeated the Trojans in a surprise attack with a massive wooden horse, wandered the Mediterranean seas for years trying to get home, confronted the Cyclops, and killed the suitors of his faithful wife Penelope back at his Ithaca palace. Odysseus turns up everywhere: Homer's epics The Iliad and The Odyssey, Tennyson's poem 'Ulysses' (the Roman name for Odysseus), Constantine Cavafy's Ithaca, and more. Even the Coen brothers based a film, O Brother Where Art Thou, on his voyage. But no one has chronicled Odysseus' life from start to finish--until now. In this entertaining 'biography, ' Charles Beye fills out the story of this extraordinary figure, at the same time portraying Odysseus' evolution through the course of a strange and adventuresome life, at times so remote, at times so immediate in the contemporary perspective.
About the Author
Charles Rowan Beye is Distinguished Professor of Classics Emeritus at the City University of New York and has taught at Boston University, Stanford University, and Yale University. The author of numerous books and articles about the classics (particularly Homer and epic poetry), he divides his time between Cambridge, Massachusetts, and New York City.
Advertisement