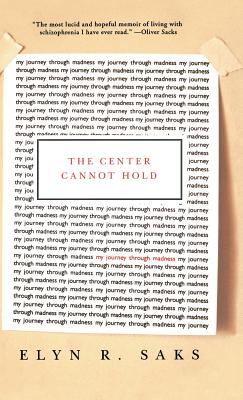 The Center Cannot Hold (Hardcover)
My Journey Through Madness
Hachette Books, 9781401301385
Publication Date: August 14, 2007
Other Editions of This Title:
Paperback (8/12/2008)
* Individual store prices may vary.
Description
Elyn Saks is a success by any measure: she's an endowed professor at the prestigious University of Southern California Gould School of Law. She has managed to achieve this in spite of being diagnosed as schizophrenic and given a "grave" prognosis--and suffering the effects of her illness throughout her life. Saks was only eight, and living an otherwise idyllic childhood in sunny 1960s Miami, when her first symptoms appeared in the form of obsessions and night terrors. But it was not until she reached Oxford University as a Marshall Scholar that her first full-blown episode, complete with voices in her head and terrifying suicidal fantasies, forced her into a psychiatric hospital. Saks would later attend Yale Law School where one night, during her first term, she had a breakdown that left her singing on the roof of the law school library at midnight. She was taken to the emergency room, force-fed antipsychotic medication, and tied hand-and-foot to the cold metal of a hospital bed. She spent the next five months in a psychiatric ward. So began Saks's long war with her own internal demons and the equally powerful forces of stigma. Today she is a chaired professor of law who researches and writes about the rights of the mentally ill. She is married to a wonderful man. In The Center Cannot Hold, Elyn Saks discusses frankly and movingly the paranoia, the inability to tell imaginary fears from real ones, and the voices in her head insisting she do terrible things, as well as the many obstacles she overcame to become the woman she is today. It is destined to become a classic in the genre.
About the Author
Elyn R. Saks is a professor at the University of Southern California Law School and the University of California, and Research Clinical Associate at the Los Angeles Psychoanalytic Society and Institute. She graduated from Oxford as a Marshall Scholar and received her J.D. from Yale Law School. She has published three books and more than two dozen articles, and serves on the board of several mental health foundations. She lives in Los Angeles with her husband, Will Vinet.