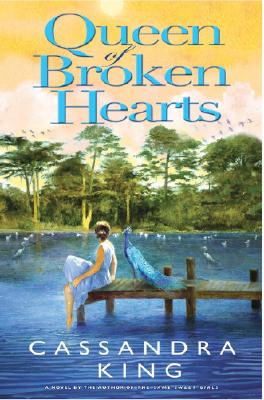 Queen of Broken Hearts (Hardcover)
Hyperion, 9781401301774, 432pp.
Publication Date: February 1, 2007
Other Editions of This Title:
Digital Audiobook (3/5/2007)
Paperback (1/8/2008)
Mass Market (1/1/2009)
* Individual store prices may vary.
Description
The national bestselling author of The Same Sweet Girls and The Sunday Wife returns with another compulsively readable novel
It's not easy being the Queen of Broken Hearts. Just ask Clare, who has willingly assumed the mantle while her career as a divorce coach thrives. Now she's preparing to open a permanent home for the retreats she leads, on a slice of breathtaking property on the Alabama coast owned by her mother-in-law. Make that former mother-in-law, a colorful eccentric who teaches Clare much about love and sacrifice and living freely. When Clare's marriage ends in tragedy, her work becomes the sole focus of her life. While Clare has no problem helping the hundreds of men and women who seek her advice to mend their broken hearts, healing her own is another matter entirely. Falling in love again is the last thing she wants.
So when Lex -- a charismatic, charming, burly sea captain -- moves to town to run the marina, Clare insists they remain friends and nothing more. But even though she fights it, she begins to fall for him -- and then finds she has a rival, his estranged wife Annalee.
A story infused with all the flavors, textures, and intrigues of a small Southern town, with a rich, resonant center, Queen of Broken Hearts is a bold step forward for Cassandra King.
About the Author
Cassandra King is the author of Making Waves, The Sunday Wife, and The Same Sweet Girls. A native of Lower Alabama, she lives in the Low Country of South Carolina with her husband, novelist Pat Conroy.
In the opening scene, Clare goes to great lengths to avoid an encounter with Son Rodgers, the husband of her best friend. What is the deeper basis of their mutual dislike? Does Dory stay with her husband in spite of his flaws, or because of them? Does her devotion suggest the complicated nature of love, or simply an unhealthy relationship? Is Son's ultimate transformation plausible?
How does the setting—both the unique town of Fairhope and the Landing on Folly Creek—contribute to, impact, or enhance the story?
Two of the most important women in Clare's life are Zoe Catherine, her former mother-in-law, and Haley, her daughter, yet neither are related to her by blood. Is the author making a comment on the ties that bind us to others, and if so, do you find it true to real life?
On a lighter note, Clare finds herself in a love triangle with two very different men. What is it about each one that appeals to her? Which man do you find most appealing, and why? Would you have made the same choice she did?
Explore the role of birds in the story, particularly the author's use of them in the following elements of fiction: symbolism, comedy and tragedy, plot development (consider the colony of terns), and revelation of theme, as in the final scene.
Some scholars contend that myth contains the essential stories of humankind; or as Clare says to Dory, "Initiation, trial, and triumph." How does the author explain her choice of the labyrinth and Minotaur? Can you suggest other myths and how they might have been used in a different manner?
About the dissolution of Haley's marriage, Dory makes the following comment: "If Son dies before I do, or if we split the sheets, I won't ever marry again. Why do any of us do it?" At another point, Clare states: "I have no intention of getting involved in another relationship, not after the way my last one ended," and Lex agrees, "Going through all that crap again is the last thing I want . . ." Zoe Catherine refuses to marry her long-time lover, saying, "I get lonesome, too, but that's no reason to get married. Lonesomest folks I know are the married ones." Do you find the cynicism of these comments valid? Why, or why not?
Clare spends her life helping others heal and move on, yet can't do the same for herself. What is it about Mack and their relationship that she is unable to let go of?
The Asunder Ceremony is crucial to Clare's theory of healing, based on her assertion that "Ritual is not merely important, it's essential." Can you supply the Biblical quote that the word "asunder" was taken from? Is it valid to denounce the ceremony as a mockery of a holy ritual of the church?
The author raises disturbing questions about love and marriage, guilt and failure, fidelity and betrayal, loneliness and heartbreak. Does the final scene, with its suggestion of healing and renewal, offer any answers, or does it raise even more?
or
Not Currently Available for Direct Purchase