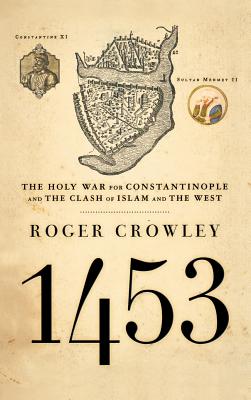 1453: The Holy War for Constantinople and the Clash of Islam and the West (Hardcover)
The Holy War for Constantinople and the Clash of Islam and the West
Hyperion Books, 9781401301910, 304pp.
Publication Date: August 1, 2005
Description
A gripping exploration of the fall of Constantinople and its connection to the world we live in today.
The fall of Constantinople in 1453 signaled a shift in history and the end of the Byzantium Empire. Roger Crowley's readable and comprehensive account of the battle between Mehmet II, sultan of the Ottoman Empire, and Constantine XI, the 57th emperor of Byzantium, illuminates the period in history that was a precursor to the current conflict between the West and the Middle East.
About the Author
Roger Crowley was born in England and studied English at Cambridge University. After university, he taught English in Istanbul where he developed his interest in the city and its history. He has traveled widely throughout Turkey, including three journeys on foot across Western Anatolia, and has a working knowledge of Turkish. For the past fifteen years he has worked as a successful educational publisher for Nelson Thornes in Cheltenham, England.
Advertisement