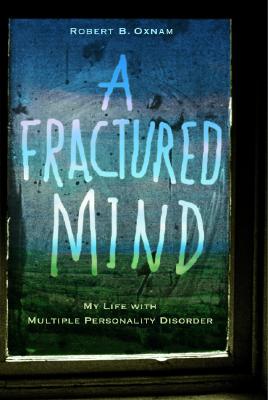 A Fractured Mind: My Life with Multiple Personality Disorder (Hardcover)
My Life with Multiple Personality Disorder
Hyperion Books, 9781401302276, 285pp.
Publication Date: October 1, 2005
* Individual store prices may vary.
or
Not Currently Available for Direct Purchase
Description
In 1989, Robert B. Oxnam, the successful China scholar and president of the Asia Society, faced up to what he thought was his biggest personal challenge: alcoholism. But this dependency masked a problem far more serious: Multiple Personality Disorder.

At the peak of his professional career, after having led the Asia Society for nearly a decade, Oxnam was haunted by periodic blackouts and episodic rages. After his family and friends intervened, Oxnam received help from a psychiatrist, Dr. Jeffrey Smith, and entered a rehab center. It wasn't until 1990 during a session with Dr. Smith that the first of Oxnam's eleven alternate personalities--an angry young boy named Tommy--suddenly emerged. With Dr. Smith's help, Oxnam began the exhausting and fascinating process of uncovering his many personalities and the childhood trauma that caused his condition. This is the powerful and moving story of one person's struggle with this terrifying illness. The book includes an epilogue by Dr. Smith in which he describes Robert's case, the treatment, and the nature of multiple personality disorder. Robert's courage in facing his situation and overcoming his painful past makes for a dramatic and inspiring book.
About the Author
Robert B. Oxnam is internationally recognized as an outstanding Asia specialist and dynamic speaker. He often accompanies prominent Americans--such as Bill Gates, Warren Buffett, former President George H. W. Bush and Barbara Bush--as they seek in-depth, firsthand knowledge of China. For more than a decade he was president of the Asia Society, which has headquarters in New York, across the United States, and throughout the Asia-Pacific region. He has hosted MacNeil/Lehrer NewsHour specials on Asia. He lives in New York with his wife, Vishakha Desai.
Advertisement