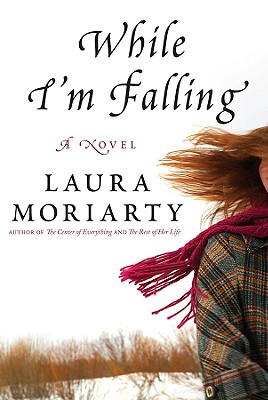 While I'm Falling
Hardcover

* Individual store prices may vary.
Other Editions of This Title:
Digital Audiobook (11/19/2009)
Paperback (7/13/2010)
Hardcover, Large Print, Large Print (1/1/2010)
Paperback (2/1/2010)
August 2009 Indie Next List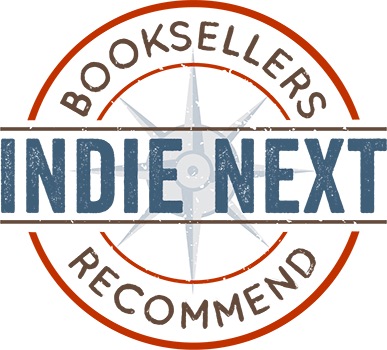 "While I'm Falling is a gripping story of what happens to good people blind-sided by unforeseen circumstances of divorce and financial insecurity. Like the best writers of suspense, Laura Moriarty keeps the reader engaged with her vulnerable and heroic characters as she exquisitely mines the murky terrain of families and people in crisis and recovery."
— Sarah Bagby, Watermark Books, Wichita, KS
View the List
Description
While I'm Falling deftly captures the moment a child realizes that growing up means being responsible for your parents' mistakes -- and preventing yourself from making the same ones. Laura Moriarty keeps getting better and better." -- Jodi Picoult, author of Handle with Care

In While I'm Falling, Laura Moriarty presents a compelling depiction of how one young woman's life changes when her family breaks up for good.

Ever since her parents announced that they're getting divorced, Veronica has been falling. Hard. A junior in college, she has fallen in love. She has fallen behind in her difficult coursework. She hates her job as counselor at the dorm, and she longs for the home that no longer exists. When an attempt to escape the pressure, combined with bad luck, lands her in a terrifying situation, a shaken Veronica calls her mother for help -- only to find her former foundation too preoccupied to offer any assistance at all.

But Veronica only gets to feel hurt for so long. Her mother shows up at the dorm with a surprising request -- and with the elderly family dog in tow. Boyfriend complications ensue, along with her father's sudden interest in dating. Veronica soon finds herself with a new set of problems, and new questions about love and independence.

Darkly humorous, beautifully written, and filled with crystalline observations about how families fall apart, While I'm Falling takes a deep look at the relationship between a daughter and a mother when one is trying to grow up and the other is trying to stay afloat.
Hachette Books, 9781401302726, 336pp.
Publication Date: September 1, 2009
About the Author
Laura Moriarty received her master's degree from the University of Kansas and was awarded the George Bennett Fellowship for Creative Writing at Phillips Exeter Academy. She is the author of The Center of Everything. She lives in Lawrence, Kansas.
When Veronica's father describes finding the roofer in his bed, he says he was "blinded by naiveté." In what ways were Veronica, her mother, her father, and her sister blinded by naiveté before the divorce? What issues within their family are more visible after the divorce?
Veronica often proclaims that she and her mother are very much the same, while Elise and her father are similar. Do you agree? Are Veronica and her mother the same? In what ways is Veronica also like her father? How much of their family dynamic is predicated on the assumption of these similarities and differences?
Twice, the perspective switches from Veronica's first-person to Natalie's third-person. Why do you think the author does this? What is gained from the change in perspective?
Veronica's argument with her father in the restaurant, she thinks, "He was no better than she was. There are many ways to leave someone stranded." (p. 128) In what ways do the characters in the novel strand one another?
Why do you think Veronica cheats on Tim? In what ways does she reenact her mother's mistakes?
Natalie makes a lot of sacrifices to keep Bowzer in her life. Why? What does Bowzer represent to her? Why is putting him down so unthinkable?
Why does Natalie depend so much on Veronica? Why does she refuse to call Elise when she's in trouble? Do you think Veronica and Natalie depend too much on each other?
Discuss the character of Haylie Butterfield. What is her place within the novel? What does she represent to Veronica? Why do you think she bails Natalie out of trouble?
When Elise tells her family that she is going to become a stay-at-home mom, the reaction is extreme. Why does Natalie disapprove? Why does their father disapprove?
Veronica's decision to quit premed. Do you think she made the correct decision? What in the events after her parents' divorce brought about the change?
Were you surprised by Natatlie's career choice at the end of the novel? In what ways does it suit her?
Why does Natalie want to go look at the house in the cul-de-sac? In what ways do each of the characters find closure at the end of the novel?
Discuss the title of the book. In what ways is Veronica falling? When does she begin to fall? How does she stop herself? What about Natalie? In what ways do they help each other recover?
or
Not Currently Available for Direct Purchase