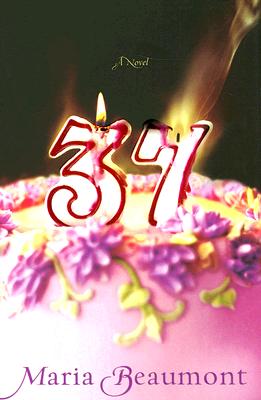 37 (Hardcover)
Hyperion Books, 9781401303198, 294pp.
Publication Date: January 1, 2008
* Individual store prices may vary.
or
Not Currently Available for Direct Purchase
Description
On the eve of her thirty-seventh birthday, Fran Clark finds herself in a role she would never have envisioned: that of a surprisingly desperate housewife. As Fran halfheartedly attempts to relaunch her once-vibrant career as a voiceover artist and obsesses over keeping up with the ruthless mothers' scene at her children's school, she begins to realize that her thirty-seventh year isn't going to resemble the midlife bliss she had imagined. Instead, she makes excuses for the fact that she's depressed and drinking -- a lot. But when Fran realizes she has failed her children one too many times, and begins to suspect her husband is having an affair, she knows she has hit rock bottom. It is Fran's two closest friends who ultimately come to her rescue. She learns to thank them for her salvation -- not because they are there for her, but because she discovers how to be there for them. Literate and well written, 37 is a searingly intimate and compulsively readable novel, a very modern diary of a (not quite) mad housewife. Filled with acute, often bitingly funny observations about motherhood, friendship, and the claustrophobia of suburbia, this pitch-perfect novel will resonate with any woman who has ever been stricken with self-doubt. 37 is Maria Beaumont's third novel. After the mums from her kids' school have finished with her, it may be her last.
About the Author
Maria Beaumont is 21, or 28, or sometimes 38-it depends on how good the lighting is. She writes books, and when she isn't doing that, she teaches street dance. And when she isn't doing that, she's working on improving the lighting.
Advertisement