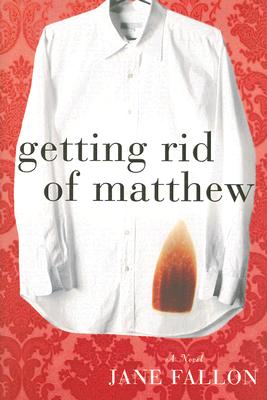 Getting Rid of Matthew (Hardcover)
Hachette Books, 9781401303204, 336pp.
Publication Date: August 7, 2007
Other Editions of This Title:
Paperback (8/1/2008)
* Individual store prices may vary.
Description
A fabulous debut about a long-suffering nearly 40-something woman, Helen, and her affair with a family man named Matthew, who is not so surprisingly her boss. Just at the moment she decides it's time to dump him and get on with her life, she opens the front door to find Matthew on her doorstep. "I've done it!" he announces triumphantly. "I've left her. I'm yours!" he tells her, and proceeds to move in. She is not brave enough to throw him out. She then discovers how much she can't bear him, wherein ensues a zany plot that involves figuring out that the best way to get rid of Matthew is to befriend his wife and convince her to take him back. The only problem is that Helen discovers she really likes Sophie, Matthew's wife--a lot more than she likes Matthew. And on top of that, she has a rather dishy stepson. . . . Light as a feather but about real issues, Getting Rid of Matthew is a deliciously funny novel that proves the peril of getting what you ask for.
About the Author
Jane Fallon is multi-award winning TV producer in England with hit shows including This Life and Teachers which have also been shown on BBC America. The US version of Teachers is currently airing on NBC. She lives in Central London. It doesn't hurt that she is the longtime girlfriend of Ricky Gervais, creator of the hit series The Office (and now a Hyperion author).
or
Not Currently Available for Direct Purchase