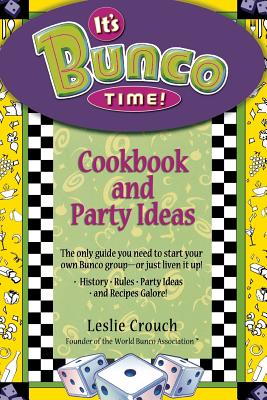 It's Bunco Time! (Paperback)
Cookbook and Party Ideas
Hachette Books, 9781401307684, 160pp.
Publication Date: April 7, 2004
* Individual store prices may vary.
Description
America is going Bunco! According to a recent article in Time magazine, 'Women are going crazy over this old game.' Now the World Bunco Association offers one book full of everything Bunco players need to know. Complete with rules, scorecards, recipes, and information on how to start a Bunco club and organize a Bunco party, It's Bunco Time! will let readers join the craze--without rolling the dice. Played by 8-20 people, Bunco is a friendly game of dice. Players are divided into small groups and compete with each other to roll a set of 'ones,' progressing in rounds up to rolling 'sixes.' Bunco encourages social interaction, and eating and drinking are a big part of the fun. The old-fashioned game of the future is becoming ever more popular at parties and social events, and new groups are popping up across the country. The cookbook includes recipes for beverages, appetizers, main and side dishes, desserts, and much more, all aimed at increasing the fun!