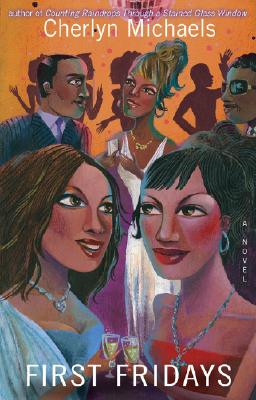 First Fridays
Paperback

* Individual store prices may vary.
Description
A bright new talent in African-American fiction returns with her second novel, filled with smarts, sass, and sex . . . Naja's on a nine-month countdown--for her baby, but not the kind you'd expect. Naja's baby is an Internet caféthe entrepreneurial dream she's been pursuing secretly while working in a St. Louis office. When she's laid off, Naja finds herself looking for new ways to network; at her best friend's suggestion, she attends a First Fridays get-together. To her surprise, she meets Russ, a handsome, charismatic man who offers to back her venture. Soon enough, he wants more, but Naja is reluctant to mix business with pleasure. However, resisting Russ's charms is trickier than she imagined . . . Watch Cherlyn Michaels's fan base grow as fast as the sexual tension in the pages of this fun, intelligent novel.
Hachette Books, 9781401308148, 288pp.
Publication Date: January 2, 2007
About the Author
Cherlyn Michaels self-published Counting Raindrops Through a Stained Glass Window in January 2004. She was the 2003 Shades of Romance Magazine Best New Multicultural Author of the Year, and was nominated for the African American Literary Awards Show Open Book Award for Best Self-Published Author of the Year. She is a chemical engineer and is working on her second novel, First Fridays. She lives in St. Louis, Missouri.