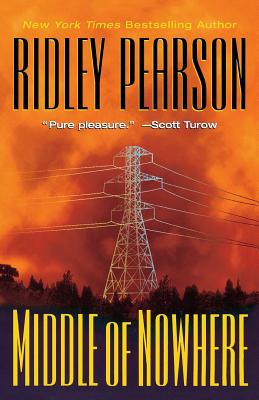 Middle of Nowhere
Paperback

* Individual store prices may vary.
Other Editions of This Title:
MP3 CD (8/11/2015)
Mass Market (7/2/2001)
Compact Disc (12/1/2012)
Compact Disc (12/1/2012)
MP3 CD (7/18/2013)
Description
Known for his meticulous, fascinating research, as well as his ability to create exciting plot twists that inevitably, a month or two later, seem to have anticipated real-life headlines, Ridley Pearson has genered praise as a "master" of the suspense novel. In Middle of Nowhere, the "Blu Flu" has struck the Seattle Police force and a majority of the officers are on a unofficial strike, with the exception of a few, including Detective Lou Boldt, who is committed to the job. When a string of robberies and the brutal assault of a female cop rock the city, the pressure of isolation threatens Boldt's psyche and his marriage. With the help of psychologist Daphne Matthews and Sergeant John LaMoia, Boldt is able to make progress on both the assault and the robberies, but things soon spin out of control, and Bodt's refusal to drop the case puts his own life at risk. Filled with the fast-paced, spiraling action that has made Pearson's previous novels "irresistable" (Los Angeles Times Book Review) works of suspense that "grip the imagination" (People magazine), this offering from "the best thriller writer alive" (Booklist) is certain to keep the reader breathless.
Hachette Books, 9781401308179, 528pp.
Publication Date: April 20, 2005
About the Author
Ridley Pearson is the award-winning co-author, along with Dave Barry, of Peter and the Starcatchers, Peter and the Shadow Thieves, Peter and the Secret of Rundoon, Peter and the Sword of Mercy, Escape From the Carnivale, Cave of the Dark Wind, Blood Tide, and Science Fair. In addition to Kingdom Keepers: Disney After Dark, Kingdom Keepers: Disney at Dawn, Kingdom Keepers: Disney in Shadow, and Kingdom Keepers: Power Play, he is also the author of the young adult thrillers Steel Trapp: The Challenge and Steel Trapp: The Academy. He has written more than twenty best-selling crime novels, including Killer View and Killer Weekend. He was the first American to be awarded the Raymond Chandler/Fulbright Fellowship in Detective Fiction at Oxford University.