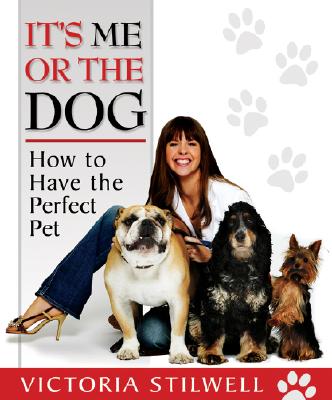 It's Me or the Dog: How to Have the Perfect Pet (Paperback)
How to Have the Perfect Pet
Hachette Books, 9781401308551, 224pp.
Publication Date: February 6, 2007
Description
Canine expert Victoria Stilwell shows readers how to train their dogs out of even the most difficult and persistent bad behaviors. It's Supernanny for your dog Victoria Stilwell is one of the world's most recognized and respected dog trainers. As the host of Britain's hit television series It's Me or the Dog and the founder of training schools on both sides of the Atlantic, she is known as much for her spunky attitude as for her caring, effective methods. Now, in her first book, Victoria shows how to tame even the most problematic dog. Simple, intuitive instructions and color photographs help dog owners not merely train their pets, but understand them--so when a new issue arises, they'll be able to adjust their approach and nip it in the bud before it gets out of hand. Throughout, she reminds owners that training isn't about imposing their will on a dog; it's about giving him the tools he needs to live in the human world. Topics include: Think Dog: understanding your pup Talk Dog: canine communication Dog School: basic obedience training Dog's Dinner: the right diet Accidents Will Happen: house-training You'll Never Walk Alone: exercise Worker's Playtime: having fun with your dog.
About the Author
Victoria Stilwell is an actress-turned-dog-trainer who has started training schools in both Britain and the United States. She stars in the UK's Channel 4 television series It's Me or the Dog. She lives in Chattanooga, Tennessee.
Advertisement