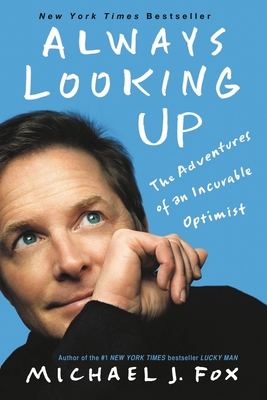 Always Looking Up: The Adventures of an Incurable Optimist (Paperback)
The Adventures of an Incurable Optimist
Hyperion Books, 9781401310165, 279pp.
Publication Date: March 30, 2010
Description
At the turn from our bedroom into the hallway, there is an old full-length mirror in a wooden frame. I can't help but catch a glimpse of myself as I pass. Turning fully toward the glass, I consider what I see. This reflected version of myself, wet, shaking, rumpled, pinched, and slightly stooped, would be alarming were it not for the self-satisfied expression pasted across my face. I would ask the obvious question, "What are you smiling about?" but I already know the answer: "It just gets better from here." -- from Always Looking Up.
About the Author
Michael J. Fox began his career as the lovable Alex P. Keaton, the star of the poular sitcom Family Ties. Since then, his career has been a nonstop success story, with blockbuster movies like Back to the Future, The Secret of My Success, Doc Hollywood, and the lead voice in Disney's Atlantis: The Lost Empire. He retired from his award-winning role on Spin City. Michael has won numerous awards, including four Golden Globes, four Emmys, two Screen Actors Guild awards, GQ Man of the Year, and the People's Choice award. He actively lobbies for stem cell research around the country and is very visible in raising money for Parkinsons research with the Michael J. Fox Foundation.
Advertisement