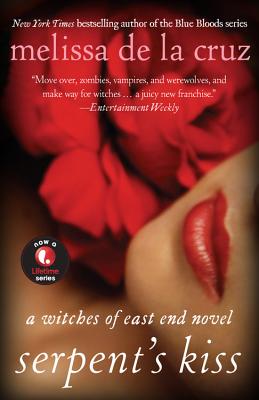 Serpent's Kiss (Paperback)
Hyperion Books, 9781401312633, 316pp.
Publication Date: July 9, 2013
Description
"Smart, stylish, and just a bit wicked."
--Deborah Harkness, New York Times bestselling author of Shadow of Night and A Discovery of Witches
Joanna and her daughters, bookish Ingrid and wild-child Freya, are just settling into the newfound peace that has been cast over their small, off-the-map coastal town of North Hampton. With the centuries-old restriction against practicing magic lifted, casting spells, mixing potions, and curing troubled souls has never felt so good for the three witches. That is, until everything gets turned upside down.
It all begins when Freya's twin, Freddie, suddenly returns, professing innocence on a long-ago crime and blaming Freya's fiancE. Torn between brother and lover, Freya doesn't know who to trust. And, for the first time, Ingrid is in love with a charming detective. But can romance work between a virgin witch and a mortal who doesn't believe in magic? To add to the chaos, a dead spirit is attempting to make contact with Joanna--but does it mean to bring harm or help?
As the witches pull together to discover the culprit behind Freddie's imprisonment, everything is thrown into peril. Will the discovery come too late to save those they love most?
Praise for the Witches of East End series
"A bubbling cauldron of mystery and romance." --People
"A magical and romantic page-turner." --Washington Post
" De la Cruz] lets her repressed sorceresses rip." --New York Times
"Casts a spell." --Los Angeles Times
About the Author
Melissa de la Cruz is the author of the New York Times and USA Today bestselling series Blue Bloods, which has three million copies in print. She is a former journalist who has contributed to many publications, including Glamour, Cosmopolitan, Harper's Bazaar, Allure and Marie Claire. She spent many summers on Shelter Island, which served as the inspiration for the fictional town of North Hampton. She lives in Los Angeles and Palm Springs with her family.
Advertisement