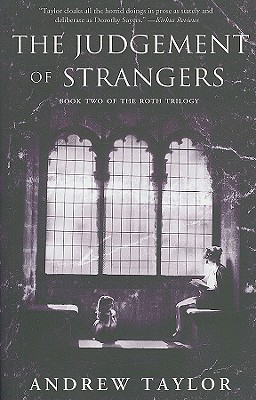 The Judgement of Strangers (Paperback)
Hyperion Books, 9781401322625, 383pp.
Publication Date: February 1, 2009
Description
'Complex, with lots of sinister implications moves the traditional crime novel on to some deeper level of exploration' Jane Jakeman, Independent It is 1970. David Byfield, a widowed parish priest with a dark past and a darker future, brings home a new wife to Roth. Throughout the summer, the consequences of the marriage reverberate through a village now submerged in a sprawling London suburb. Blinded by lust, Byfield is oblivious to the dangers that lie all about him: the menopausal churchwarden with a hopeless passion for her priest; his beautiful, neglected teenage daughter Rosemary; and the sinister presence of Frances Youlgreave -- poet, opium addict and suicide -- whose power stretches beyond the grave. Soon the murders and blasphemies begin. But does the responsibility lie in the present or the past And can Byfield, a prisoner of his own passion, break through to the truth before the final tragedy destroys what he most cherishes.
About the Author
Andrew Taylor is the award winning author of a number of novels. He and his family live in the Forest of Dean, England. He has been awarded the John Creasey Award from Crime Writers of America, the Scroll from Mystery Writers of America, the CWA Golden Dagger, and the CWA Ellis Peters Historical Dagger, as well.
Advertisement