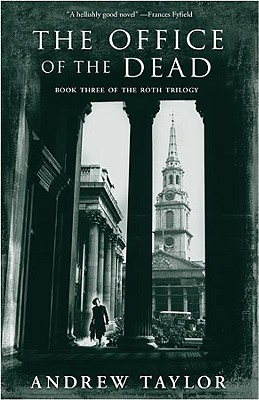 The Office of the Dead (Paperback)
Hachette Books, 9781401322632, 448pp.
Publication Date: March 1, 2009
* Individual store prices may vary.
or
Not Currently Available for Direct Purchase
Description
Janet Byfield has everything Wendy Appleyard lacks: she's beautiful; she has a handsome husband, a clergyman on the verge of a promotion; and most of all she has an adorable little daughter, Rosie. So when Wendy's life falls apart, it's to her oldest friend, Janet, that she turns.
At first it seems to Wendy as though nothing can touch the Byfields' perfect existence in 1950s Cathedral Close, Rosington, but old sins gradually come back to haunt the present, and new sins are bred in their place. The shadow of death seeps through the Close, and only Wendy, the outsider, is able to glimpse the truth. But can she grasp its dark and twisted logic in time to prevent a tragedy whose roots lie buried deep in the past
The Office of the Dead is a chilling novel of crime and retribution, and is the third volume of Andrew Taylor's stunning and acclaimed Roth Trilogy.
About the Author
Andrew Taylor is the award winning author of a number of novels. he and his wife live with their children in the Forest of Dean, England. He and his family live in the Forest of Dean, England. He has been awarded the John Creasey Award from Crime Writers of America, the Scroll from Mystery Writers of America, the CWA Golden Dagger, and the CWA Ellis Peters Historical Dagger, as well.
Advertisement