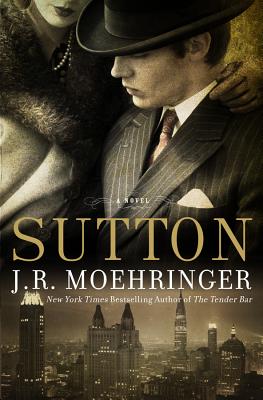 Sutton (Hardcover)
Hachette Books, 9781401323141, 352pp.
Publication Date: September 25, 2012
Other Editions of This Title:
Digital Audiobook (9/24/2012)
Paperback (5/7/2013)
Compact Disc (5/21/2013)
* Individual store prices may vary.
October 2012 Indie Next List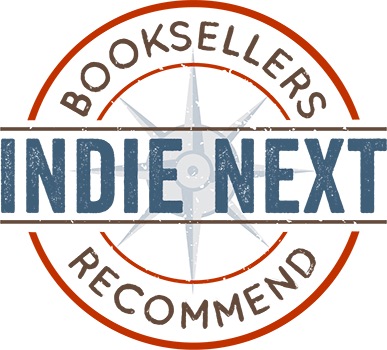 "Willie Sutton's life was stranger than fiction so it seems only appropriate that Moehringer uses the novel form to describe the fascinating existence of the bank robber who became a folk hero. As Sutton travels about New York with two reporters after his release from prison, the reader is treated to a story almost beyond belief while being transported into another era. Moehringer's eye for detail and his ability to convey a gritty life and time make for a mesmerizing story."
— Bill Cusumano, Nicola's Books, Ann Arbor, MI
View the List
Description
Born in the squalid Irish slums of Brooklyn, in the first year of the twentieth century, Willie Sutton came of age at a time when banks were out of control. If they weren't taking brazen risks, causing millions to lose their jobs and homes, they were shamelessly seeking bailouts. Trapped in a cycle of bank panics, depressions and soaring unemployment, Sutton saw only one way out, only one way to win the girl of his dreams. So began the career of America's most successful bank robber. Over three decades Sutton became so good at breaking into banks, and such a master at breaking out of prisons, police called him one of the most dangerous men in New York, and the FBI put him on its first-ever Most Wanted List. But the public rooted for Sutton. He never fired a shot, after all, and his victims were merely those bloodsucking banks. When he was finally caught for good in 1952, crowds surrounded the jail and chanted his name. Blending vast research with vivid imagination, Pulitzer Prize-winner J.R. Moehringer brings Willie Sutton blazing back to life. In Moehringer's retelling, it was more than need or rage at society that drove Sutton. It was one unforgettable woman. In all Sutton's crimes and confinements, his first love (and first accomplice) was never far from his thoughts. And when Sutton finally walked free--a surprise pardon on Christmas Eve, 1969--he immediately set out to find her. Poignant, comic, fast-paced and fact-studded, Sutton tells a story of economic pain that feels eerily modern, while unfolding a story of doomed love, which is forever timeless.
About the Author
J.R. Moehringer, winner of the Pulitzer Prize for feature writing in 2000, is a former national correspondent for the Los Angeles Times and a former Nieman Fellow at Harvard University. Moehringer is the author of the New York Times bestselling The Tender Bar and coauthor of Open by Andre Agassi.
Praise For Sutton…
"With a voice at once sentimental and muscular, Moehringer is like the kid brother of John Irving or Roddy Doyle. He brings a raconteur's grace and rhythm to his first novel, Sutton, a stirring portrait of Willie ''The Actor'' Sutton. A-."—Entertainment Weekly

"A captivating and absorbing read."—Kirkus (starred)

"Moehringer relays, in electrifying prose, the highs and lows of Sutton's dramatic life . . . Readers will be riveted by this colorful portrayal of a life in crime."—Booklist (starred)

"In Moehringer's more-than capable hands, the story has a life all its own beyond the historical fact."—The Daily Beast

"A moving and thoroughly absorbing novel. Filled with vibrant and colorful re-creations of not one but several times in the American past."—Kevin Baker, author of Strivers Row

"In Willie Sutton, the greatest bank-robber of all time, thinker and lover, escape artist extraordinaire, [J.R. Moehringer] has found an historical subject equal to his vivid imagination, gimlet journalistic eye, and pitch-perfect ear for dialogue. The result is a terrific first novel by turns suspenseful, funny, romantic, and sad-in short, a book you won't be able to put down."—John Burnham Schwartz, author of Reservation Road and The Commoner

"Sutton presents a glorious romance, a riveting heist novel, a financial history of the 20th century, a loving portrait of New York, and an empathetic portrait of the bank robber as a young man, all in one crisp, sad, and often hilarious novel. It is an utter joy to read."—Anthony Doerr, author of The Shell Collector and Memory Wall

"A mesmerizing portrait of a remarkable man . . . The author's eye for detail and sense of place make every stop on Sutton's internal and external journeys resonate-from smoking a Chesterfield to Sutton's first sight of the moon as a free man, every scene is saturated with life."—Publishers Weekly
or
Not Currently Available for Direct Purchase