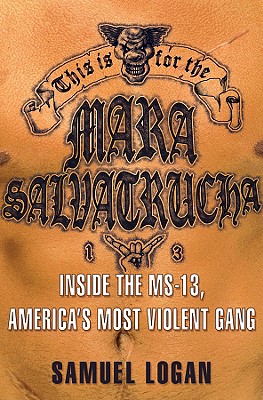 This Is for the Mara Salvatrucha: Inside the MS-13, America's Most Violent Gang (Hardcover)
Inside the MS-13, America's Most Violent Gang
Hyperion Books, 9781401323240, 245pp.
Publication Date: July 1, 2009
* Individual store prices may vary.
or
Not Currently Available for Direct Purchase
Description
Like any American teenager, Brenda Paz spent much of her time with her friends. They would go to parties, listen to music, and show off their cars late into the night. But Brenda and her friends belonged to the Mara Salvatrucha--the MS-13--the most violent gang in America, and in addition to enjoying the things that all teenagers do, her friends were thieves, drug dealers, human traffickers, and murderers. A street gang that began in Los Angeles in the 1980s, the Mara Salvatrucha has spread across the United States and Central America with startling speed, boasting tens of thousands of members. They deal ruthlessly with competing gangs and any members who display disloyalty, often leaving a trail of dismembered corpses in their wake. They are poised to surpass the Mafia as the country's most organized criminal network. And by operating within the insular Central American immigrant communities, the Mara Salvatrucha has been able to easily elude law enforcement. All that changed when Brenda Paz turned informant for the FBI, exposing the incredible scope of the gang's operations. But Brenda's cooperation with the FBI was only the beginning. What followed is an extraordinary story of strength, intelligence, and incredible courage. This Is for the Mara Salvatrucha takes us into a dark and violent world that few people have seen, but is closer than you think.
About the Author
Samuel Logan is an investigative reporter based in Latin America. For the past 3 years, he has reported on gang activity across the U.S. and central America. Originally from New Orleans, he lives in Brazil with his wife and daughter.
Advertisement