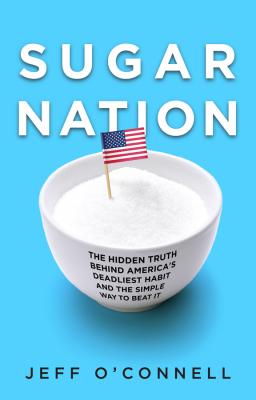 Sugar Nation: The Hidden Truth Behind America's Deadliest Habit and the Simple Way to Beat It (Hardcover)
The Hidden Truth Behind America's Deadliest Habit and the Simple Way to Beat It
Hachette Books, 9781401323448, 320pp.
Publication Date: July 19, 2011
Description
THIS BOOK COULD SAVE YOUR LIFE

-Every five seconds, one more person develops diabetes.
-Worldwide, 285 million people are affected by type 2 diabetes.
-Many of them have no idea.

Here is the personal story of one man who has unearthed the mysteries of this global epidemic and offers hard-won practical advice for how readers can take control of their lives and combat this deadly disease.

"Sugar Nation is a must-read! As a fitness expert myself, who has dealt with family diabetes and coaching families on how to limit their sugar intake, this book is a fundamental tool in educating the world on just how dangerous dietary sugar can be. Jeff O'Connell's direct yet user-friendly approach to this important and overlooked subject is more than refreshing. All will benefit from picking this book up."
--Jennifer Nicole Lee, author of The Jennifer Nicole Lee Fitness Model Diet
About the Author
Jeff O'Connell is editorial director and publisher at Bodybuilding.com, part of Liberty Media Corporation. He was formerly editor-in-chief at Muscle & Fitness and executive writer at Men's Health, where he remains a contributing editor. His feature writing has been cited in both the Best American Sports Writing and Best American Science and Nature Writing anthologies. He has coauthored four books, including Mario Lopez's Knockout Fitness and LL Cool J's Platinum Workout, which became a New York Times bestseller.
Advertisement