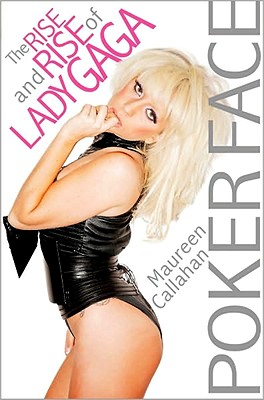 Poker Face: The Rise and Rise of Lady Gaga (Hardcover)
The Rise and Rise of Lady Gaga
Hyperion, 9781401324094, 256pp.
Publication Date: September 1, 2010
* Individual store prices may vary.
or
Not Currently Available for Direct Purchase
Description
"Stop feeding me bullshit. Tell me the truth."
--Lady Gaga, 2009 "I hate the truth. I hate the truth so much I prefer a giant dose of bullshit any day over the truth."
--Lady Gaga, 2010 In little over a year, Stefani Germanotta, a struggling performer in New York's Lower East Side burlesque scene, has become the global demographic-smashing pop icon known as Lady Gaga. She is a once-in-a-decade artist, a gifted singer, composer, designer, and performance artist who mixes high and low culture, the avant-garde with the accessible, authenticity with artifice. Who is Lady Gaga? She is a twenty-four-year-old woman whose stage mantra--"I'm a free bitch "--is the polar opposite of who she is offstage: isolated, insecure, and unable to be alone. She is an outre artist who wanted to be a sensitive singer-songwriter, whose musical heroes include Britney Spears, Billy Joel, and Bruce Springsteen. She is a woman who says no man can ever compete with her career, but who still isn't over the ex-boyfriend who said she was too ambitious. She claims not to care what people think, but spends her downtime online, reading what people have to say about her. She claims to be a con artist and utterly authentic. She is never less than compelling. Based on over fifty original interviews with friends, employees, rivals, and music industry veterans, "Poker Face" is the first in-depth biography of the extraordinary cultural phenomenon that is Lady Gaga. Quotes from "Poker Face" "It's a privilege to be here tonight to open for Lady Gaga. I've made it."
--President Barack Obama, October 2009 "I remember thinking, 'That could be her. But I hope it's not.'"
--Producer Rob Fusari "Her 'crazy' outfit was putting suspenders on her jeans."
--former classmate "She is perfectly, almost genetically engineered to be a twenty-first-century pop star."
--Eric Garland, CEO, BigChampagne.com "If you looked at her, you'd think she was a jam band chick. She had a heady, grimy vibe."
--former NYU classmate Jon Sheldrick "She's not progressive, but she's a good mimic. She sounds more like me than I f---ing do "
--Singer/rapper M.I.A. "You won't be able to order a cup of coffee at the f---ing deli without hearing or seeing me."
--Lady Gaga to an ex-boyfriend, 2008.
About the Author
Maureen Callahan has worked as an editor and writer at the New York Post for seven years, covering everything from the subcultures of the Lower East Side to local and national politics. Before that, she worked as a writer for MTV, Sassy, New York magazine and Spin, where she won an ASCAP-Deems Taylor award for co-authoring "Don't Drink the Brown Water," a lengthy expose of what led to the Woodstock riots of 1999; that piece was also selected for inclusion in DaCapo's "Best Music Writing 2000." Last year, she was nominated for a Pulitzer by the New York Post for her work at the paper.
Advertisement