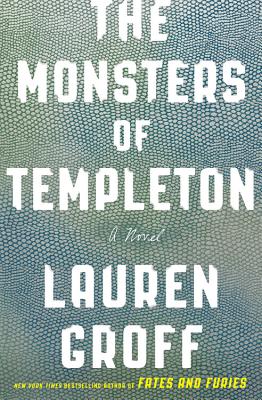 The Monsters of Templeton
Paperback

* Individual store prices may vary.
Other Editions of This Title:
Digital Audiobook (2/4/2008)
Paperback (7/13/2016)
CD-Audio (2/5/2008)
Paperback (6/1/2009)
Hardcover, Large Print (6/1/2008)
Hardcover (2/1/2008)
Fall '08/Winter '09 Reading Group List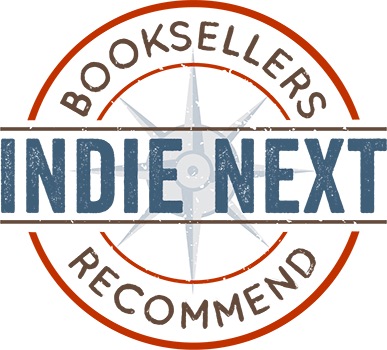 "Groff's engrossing first novel is wonderfully difficult to classify. Willie Upton returns to her ancestral home in Templeton (actually Cooperstown, NY) to recover from a personal crisis. She then decides to seek the identity of her father. This mystery unfolds through the tales of long-dead relatives and others from Willie's past, which is also Cooperstown's past. And then there's that dead sea-monster that's brought out of the lake...."
— Carol Dunn, Northwind Book & Fiber, Spooner, WI
View the List
Spring/Summer '09 Reading Group List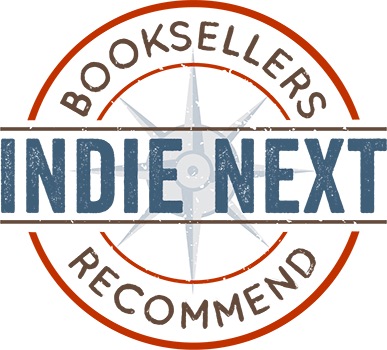 "Disgraced grad student Wilhelmina Cooper returns to her upstate New York hometown to lick her wounds. Her mother gives her new purpose: a research project to track down the father she's never known -- or maybe has. Voices from the town's past slowly reveal their stories, and we see Templeton has had more monsters than just the one in the town lake."
— Rosemary Pugliese, Quail Ridge Books, Raleigh, NC
View the List
Description
NEW YORK TIMES BESTSELLER -- the debut novel by the acclaimed author of Fates and Furies.
"The day I returned to Templeton steeped in disgrace, the fifty-foot corpse of a monster surfaced in Lake Glimmerglass."
So begins The Monsters of Templeton, a novel spanning two centuries: part contemporary story of a girl's search for her father; part historical novel; and part ghost story. In the wake of a disastrous love affair with her older, married archaeology professor at Stanford, brilliant Wilhelmina Cooper arrives back at the doorstep of her hippie mother-turned-born-again-Christian's house in Templeton, NY, a storybook town her ancestors founded that sits on the shores of Lake Glimmerglass. Upon her arrival, a prehistoric monster surfaces in the lake bringing a feeding frenzy to the quiet town, and Willie learns she has a mystery father, one her mother kept secret Willie's entire life.
The beautiful, broody Willie is told that the key to her biological father's identity lies somewhere in her family's history, so she buries herself in the research of her twisted family tree and finds more than she bargained for as a chorus of voices from the town's past--some sinister, all fascinating--rise up around her to tell their side of the story. In the end, dark secrets come to light, past and present day are blurred, and old mysteries are finally put to rest.

The Monsters of Templeton is a fresh, virtuoso performance that has placed Lauren Groff among the best writers of today.
Praise For The Monsters of Templeton…
"Groff's multilayered saga both thrills and delights with poignant, breathtaking prose. A"—Entertainment Weekly

"THE MONSTERS OF TEMPLETON, a fascinating first novel by Lauren Groff, is a book with joy in its marrow--fabulous."—San Francisco Chronicle

"Lauren Groff's debut novel, The Monsters of Templeton, is everything a reader might have expected from this gifted writer, and more. Willie is a funny, sexy, plucky heroine; her Mom--a once-upon-a-time hippie who's gone Baptist but not square--is a hoot; her family history is a funhouse through which Willie must wander in order to find her father. Best of all is Templeton, a town that will remind readers of Ray Bradbury at his most magical. There are monsters, murders, bastards, and ne'er-do-wells almost without number. I was sorry to see this rich and wonderful novel come to an end, and there is no higher success than that."—Stephen King, Entertainment Weekly

"Lauren Groff hits a home run in her first at-bat, with a novel that is intriguingly constructed and compulsively readable."—Denver Post
Hyperion Books, 9781401340926, 368pp.
Publication Date: November 1, 2008
About the Author
Lauren Groff is the author of Arcadia, a New York Times Notable Book, winner of the Medici Book Club Prize, and finalist for the L.A. Times Book Award; Delicate Edible Birds, a collection of short stories; and Fates and Furies, a National Book Award finalist. Her writing has appeared in The New Yorker, The Atlantic Monthly, Harper's, Tin House, One Story, McSweeney's, and Ploughshares, and in the anthologies 100 Years of the Best American Short Stories, The Pushcart Prize: Best of the Small Presses, PEN/O. Henry Prize Stories, and three editions of The Best American Short Stories. She lives in Gainesville, Florida, with her husband and two sons.
What did you think of the range of voices and time periods the author employs in The Monsters of Templeton? How would the novel have been different had the story been told from a single point of view, or been set in one era?
"As soon as it died, our lives spiraled down," the Buds lament in Chapter 13, on the death of the Lake Glimmerglass monster (page 151). Why are so many people in Templeton affected by the monster's death? What did the monster represent to them?
Given her conflicted relationship with her mother and, to a lesser extent, with her hometown, why do you think Willie Upton decides to go back to Templeton? What was Willie looking for when she returned to Templeton? Does she find it?
In what instances do ghosts make appearances in The Monsters of Templeton? What do the ghosts represent? What other symbols does the author employ in the novel? What do they mean?
In the Author's Note, the author discusses writing about her hometown of Cooperstown, New York, and calling the fictional town Templeton. Do you think that The Monsters of Templeton could have taken place in any other locale? Why is the actual town's history so important to the book's present-day events? How would the book have changed if she had decided to call the town Cooperstown?
For twenty-eight years, Vivienne has told her daughter that Willie was the product of a hippie commune. The day that Willie returns home, she decides to tell her the truth: that her father was a man in Templeton. What would you have done if you were in Willie's position? Or in Vivienne's?
Of the many characters from the past—Marmaduke Temple, Davey Shipman, Charlotte and Cinnamon, Elizabeth Franklin Temple, to name a few—which one(s) stood out for you? Why?
Vivienne's life is seemingly full of contradictions: she's a former drug-using hippie with a child out of wedlock who later converts to Christianity and becomes the chaste girlfriend of a minister. Talk about these and other aspects of Vivienne's character. How are she and Willie different, and similar?
What did you think of Willie's search to uncover her father's identity? What did each new layer of history teach Willie about her family? Why was it important that Willie learn everything she learned?
What was your opinion of Ezekiel Felcher at the beginning of the novel? Did it change as the novel progressed? Did you think that Willie might stay in Templeton to be with him? What do you think she should have done? What do you think she will do in the future?
"This is a story of creation," says Marmaduke Temple in one of the epigrams before the book begins, ostensibly an excerpt from his own story about how he founded Templeton. In what other ways is The Monsters of Templeton a story of creation? How can Willie's story been seen as a story of creation?
The Monsters of Templeton ends with a death and a birth. What does this mean in the larger context of the novel? Who—or what—else is born in the book?
What does the book's title mean? Who or what are the "monsters" it refers to? What, exactly, does the word "monster" mean in the context of this book?
or
Not Currently Available for Direct Purchase