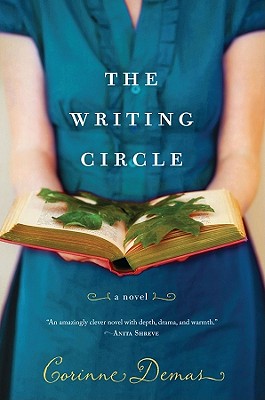 The Writing Circle (Hardcover)
Hachette Books, 9781401341145, 304pp.
Publication Date: July 6, 2010
Other Editions of This Title:
Paperback (3/22/2011)
* Individual store prices may vary.
July 2010 Indie Next List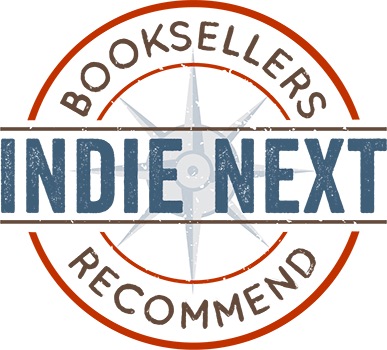 "Complicated with former and current relationships among the members, secrets kept, and ideas stolen, this compelling tale is about a writing group made up of all levels of literati -- historians, popular fiction writers, biographers, poets -- all at various places in their careers. All of the characters are well drawn, and the story moves along at a brisk pace. Thoroughly entertaining!"
— Jackie Blem, Tattered Cover Bookstore, Denver, CO
View the List
Description
They call themselves the Leopardi Circle--six members of a writing group who share much more than their works in progress.

When Nancy, whose most recently published work is a medical newsletter, is asked to join a writing group made up of established writers, she accepts, warily. She's not at all certain that her novel is good enough for the company she'll be keeping. Her novel is a subject very close to her heart, and she isn't sure she wants to share it with others, let alone the world. But Nancy soon finds herself as caught up in the group's personal lives as she is with their writing. She learns that nothing--love, family, loyalty--is sacred or certain.

In the circle there's Gillian, a beautiful, scheming, world-famous poet; Bernard, a pompous but lovable biographer; Virginia, a respected historian and the peacemaker of the group, who also happens to be Bernard's ex-wife; Chris, a divorced father and successful thriller writer; and Adam, the youngest of the group, an aspiring novelist who is infatuated with Gillian. And then there's Nancy, an unassuming fiction writer embarking on a new chapter in her own life. They meet to read their work aloud and offer feedback. Over the course of a year, marriages are tested, affairs begin, and trust is broken.

Through their complicated relationships, these eccentric characters share their families, their beds, and their histories, and soon find that buried secrets have a way of coming to light. Hearts break and emotions are pushed to the limit in this richly engaging tale of love, betrayal, and literature.
About the Author
Corinne Demas is the author of ELEVEN STORIES HIGH (SUNY Press), a memoir of growing up in Stuyvesant Town, and the short story collection WHAT WE SAVE FOR LAST (Milkweed Press). Corinne has also written many books for children, including SAYING GOODBYE TO LULU (Little, Brown). She has been the recipient of a National Endowment for the Arts Creative Writing Fellowship as well as the Andrew W. Mellon Fellowship, and has won The Lawrence Foundation Prize for best story to appear in the Michigan Quarterly Review. In addition to writing, she is a Professor of English at Mount Holyoke College and is the Fiction Editor of the Massachusetts Review. She lives in MA and spends her summers on Cape Cod.
What did you think of the novel's structure? What were the benefits of receiving the story via alternating chapters from the perspectives of several characters? What were some of the drawbacks?
One of the novel's main subjects is fidelity. Discuss what Demas is saying about fidelity via her characters and their actions—not just concerning sexual relationships, but with regard to friends, family, peers, and one's sense of self. In particular, examine the lives of the members of the Leopardi Circle and the role fidelity plays in each of their lives.
Discuss jealousy as a subject of the novel, and the comment Demas is making about the nature of jealousy in our lives. How many kinds of jealousy are in evidence here? Is there any jealousy that might be considered healthy?
Which character or characters appealed to you the most, and why? Whose perspective did you sympathize or identify with the least?
Consider the homes of the characters and the way they echo the various personality traits of their owners. What did each home reveal about its owner? How, too, was the landscape used to parallel or reveal aspects of each character's emotions?
Would you label Gillian a sociopath? Consider her behavior throughout the novel—is she consistently self-serving and remorseless? Does she have any redeeming qualities? In particular, discuss the last chapter, when it's revealed that she doesn't love anyone, but that she believes she came closest to loving Paul. Is there any irony in a poet being an amoral person?
Compare and contrast Gillian's character to that of Nancy, and discuss how the two women work as opposites or counterparts, morally, professionally, and emotionally.
Compare and contrast, too, the various partnerships in the novel: Gillian and Jerry; Rachel and Paul; Virginia and Bernard; Gillian and Adam; Aimee and Bernard; Nancy and Oates; Nancy and Chris; and Nancy and Adam. Discuss each relationship and what Demas may be saying about the nature of partnerships via these characters.
Fatherhood is another important subject in the novel. Compare and contrast Chris's actions and attitude toward being a father with Bernard's, who becomes a father again very late in life. Discuss both men in light of Nancy's father, who is held up as a superior example. What does this novel reveal about men and their roles in the lives of their children?
Were you surprised to discover that Gillian had plagiarized Nancy's novel? Do you believe Gillian truly didn't think she had stolen Nancy's work? What was your reaction when you learned that Gillian had slept with the professor who accused her of plagiarizing her senior thesis?
Similarly, did the end of the book surprise you? What parts of the book, aside from the preface, point to this conclusion? Was the ending a satisfying resolution to the novel?
Discuss how the preface shaped your reading of the novel as you made your way through the book—were you thinking about the possible car accident?
Giacomo Leopardi, from whom the members of the writing circle took their name, was a nineteenth-century Italian Romantic poet who wrote about the misery and suffering of the world. How might his name contribute some symbolism to the book, then, based on the lives of its characters?
or
Not Currently Available for Direct Purchase