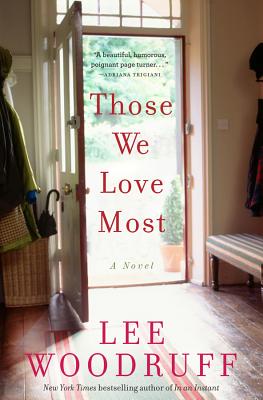 Those We Love Most (Hardcover)
Hachette Books, 9781401341787, 320pp.
Publication Date: September 11, 2012
Other Editions of This Title:
Digital Audiobook (11/4/2013)
Paperback (4/23/2013)
CD-Audio (10/30/2012)
Hardcover, Large Print (9/5/2012)
* Individual store prices may vary.
September 2012 Indie Next List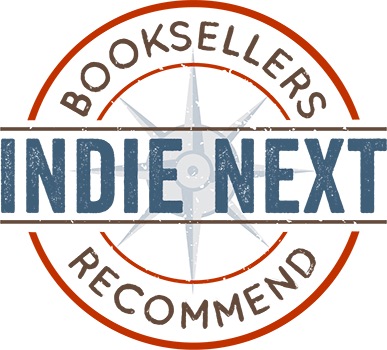 "Woodruff tackles a tough subject in Those We Love Most. The marriage of Maura and Pete was rocky before the tragic death of one of their children. Maura can't get past her grief and guilt from the accident and is struggling to be a mother to her remaining children and a wife to Pete. Her parents, Roger and Margaret, are the epitome of a strong marriage, or so it seems. Can Roger's compassion and Margaret's level head steer this family out of grief? Can a marriage survive such a loss? A delicate subject is treated with poise and dignity."
— Kerri Childs, Kerri's Korner Bookstore, Fairmont, WV
View the List
Description
A bright June day. A split-second distraction. A family forever changed. Life is good for Maura Corrigan. Married to her college sweetheart, Pete, raising three young kids with her parents nearby in her peaceful Chicago suburb, her world is secure. Then one day, in a single turn of fate, that entire world comes crashing down and everything that she thought she knew changes. Maura must learn to move forward with the weight of grief and the crushing guilt of an unforgivable secret. Pete senses a gap growing between him and his wife but finds it easier to escape to the bar with his friends than face the flaws in his marriage. Meanwhile, Maura's parents are dealing with the fault lines in their own marriage. Charismatic Roger, who at sixty-five, is still chasing the next business deal and Margaret, a pragmatic and proud homemaker, have been married for four decades, seemingly happily. But the truth is more complicated. Like Maura, Roger has secrets of his own and when his deceptions and weaknesses are exposed, Margaret's love and loyalty face the ultimate test. Those We Love Most chronicles how these unforgettable characters confront their choices, examine their mistakes, fight for their most valuable relationships, and ultimately find their way back to each other. It takes us deep into the heart of what makes families and marriages tick and explores a fundamental question: when the ties that bind us to those we love are strained or broken, how do we pick up the pieces? Deeply penetrating and brimming with emotional insight, this engrossing family drama heralds the arrival of a major new voice in contemporary fiction.
About the Author
Lee Woodruff is the coauthor, with her husband, Bob Woodruff, of the number one New York Times bestseller In an Instant, and the author of the essay collection Perfectly Imperfect. She is a contributing editor to CBS This Morning and has written numerous articles on family and parenting for Parade, Ladies' Home Journal, Redbook, Country Living, and Family Fun. She and Bob founded the Bob Woodruff Foundation to assist wounded service members and their families. Woodruff has four children and lives in Westchester County, New York.
Praise For Those We Love Most…
"Lee Woodruff has written a beautiful, humorous, poignant page turner about the complexities of love and marriage, tricky family dynamics and the power of the human heart. Everything you want in a great read is here, including wonderful storytelling that builds to a satisfying ending. Loved it."—Adriana Trigiani

"Flawless, breathtaking, and oh-so-real, Those We Love Most is a beautifully written book about family, love, betrayal, forgiveness, and how we pick up the pieces in the wake of unthinkable tragedy. When I turned the last page, I found myself missing the characters already. I can't recommend this book highly enough. "—Harlan Coben

"Those We Love Most is a poignant, heartwarming story that follows you beyond its pages. Woodruff skillfully makes the Corrigan family real--fallible and vulnerable, ultimately strengthened by the undeniable power of love. I grieved and cheered for them all, and finished the book with a big smile on my face."—Catherine Coulter

"I opened Those We Love Most when my plan took off from Boston, and didn't look up again until I landed in Miami. In between, I cried and smiled and nodded, and turned pages faster and faster. It's one of those novels."—Ann Hood

"Lee Woodruff knows how to get to the heart of the matter on every occasion."—Alice Hoffman

"Those We Love Most is an engrossing story about family, fragility, rupture, and redemption. Woodruff's beautiful and unflinching portrayal of the grief, betrayal, guilt, tenacity, and love that engulf this family in the aftermath of a devastating tragedy will keep you turning pages till the end."—Sue Monk Kidd
Those We Love Most has moments that are dark and painful. Why do you think Lee chose to write something that examines this side of life so intricately?
Lee has personal experience dealing with critically injured family members. Her husband, Bob, was struck by a roadside bomb in Iraq while reporting on the war, and he suffered extensive brain injuries and spent a years in speech and physical therapy. How much of Lee's life did you feel coming through in this story?
How guilty do you think Maura was in James's accident and death? Must some party always be guilty, even if their actions were unintended? Is there such a thing as a guilt-free accident?
How did Maura's own feelings of guilt grow and change throughout the book?
How did each character process and work through their grief? Who handled the grief in a healthy way, and who handled it destructively? Lee writes, "[Maura] marveled for more than the hundredth time how differently men and women grieved." (49) How did men and women grieve differently in Those We Love Most?
An ongoing theme in Those We Love Most is the ebb and flow of loving relationships and the changing currents of affection between people. How did James's death alter the currents of love between couples (both married and illicit)?
Lee writes that before James's death, Maura and Pete were "heading down that easy slipstream in marriage where the valuable, intimate parts begin to erode in a tidal wave of banality… How much love was enough love?" (45) How much love do you think is enough in a marriage? Why do you think Maura and Pete's marriage survived James's death?
Do you think Alex will be able to overcome the trauma of killing James? Was going into the military a good choice for Alex?
Margaret's characterization as a stoic, firm, emotionally controlled matriach is written with reverence and respect. Do you agree with Margaret's emotional choices? What flaws, if any, did you find with Lee's characterization of Margaret?
What roles are sainted in the book? What roles are scorned? Do you agree with these value judgments?
How did Roger's stroke alter the trajectories of the central relationships in the book? What were the positive effects, if any, of the stroke?
The entire Corrigan family is extremely privileged: None of the women currently have full-time jobs, and money is never an issue. In what ways, if at all, did the Corrigan's privilege affect their healing processes after James's accident? How would the grieving process have played out differently if the women (Maura, Erin, and Margaret) had needed to return to full-time jobs? Do you think privilege can ever ease grief?
How do you think the book's central relationships would have played out differently if James had survived the accident? Consider the triangles of Maura, Pete and Art, and Roger, Julia and Margaret.
Toward the end of the book, Margaret thinks, "It was times like this you understood what you had; you could take an accounting in a way you weren't able to when life ran smoothly." (297) Do you think people need to go through hard times in order to appreciate other aspect of life andfamily?
How were Roger and Maura's motivations to be unfaithful and their entanglements the same or different?
or
Not Currently Available for Direct Purchase