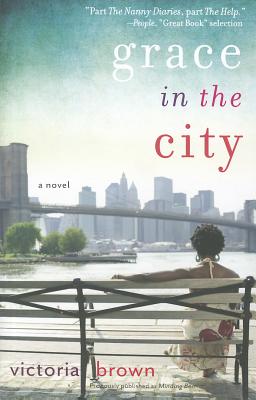 Grace in the City (Paperback)
Hachette Books, 9781401341831, 352pp.
Publication Date: September 18, 2012
* Individual store prices may vary.
Description
Grace Caton can't wait to leave behind her tiny village in Trinidad for New York City. With the right amount of wit, pluck, and determination--all of which Grace has in spades--she knows she'll conquer her new world. But from the moment she touches down, nothing goes as planned. For starters, the aunt who promised to watch over her never shows up at the airport, leaving Grace completely on her own. Fortunately, she stumbles into a vibrant immigrant community in Crown Heights and meets eccentric new friends, like her Orthodox Jewish landlord and fellow West Indian native Kathy, who feels any outfit can be improved with a Bedazzler. Next up is getting a job: working as a nanny for the Bruckners, an upper-middle-class family in Manhattan, proves to be her best--really, her only--option. Grace adores her four-year-old charge, Ben, but the Bruckner household is a minefield loaded with outrageous hours and jaw-dropping tasks. On top of that, she has to navigate the nanny hierarchy at Union Square Park, where secrets and gossip are traded faster than wet wipes. When Grace discovers that the Bruckners have some surprising secrets, her life becomes increasingly complicated and confusing. But friends and opportunities appear in the most unexpected places, and Grace realizes that she's living in a city--and a world--where anything is possible.
About the Author
Victoria Brown was born in Trinidad and when she was just 16 years old, she came alone to New York, where she worked as a full-time nanny for several years. She majored in English at Vassar College before attending the University of Warwick in Coventry, England. Eventually, she returned to New York, where she taught English at LaGuardia Community College. She is now completing her MFA at Hunter College. Victoria lives in Brooklyn with her husband and two young children. She has a part-time babysitter in her employ.
Praise For Grace in the City…
"Revealing New York's melting pot at its most complicated, this interesting first novel is told from the perspective of someone who has been there and done that. Brown drew from her personal experience as a young immigrant nanny, and her story is fascinating, tender, and heartbreaking."—Library Journal
or
Not Currently Available for Direct Purchase